Translator
Translate your text to any language using ChatGPT power
The Translator Ready Websheet is a powerful and convenient tool designed to assist with language translation directly within your Google Sheets. This template leverages the capabilities of AI-driven translation to help you effortlessly translate text and communicate across languages.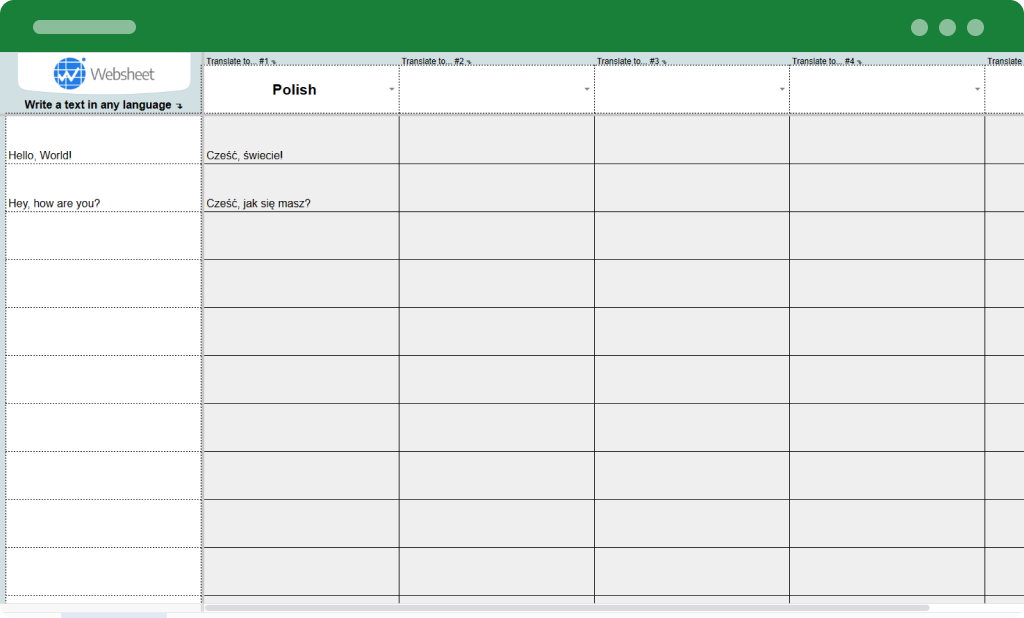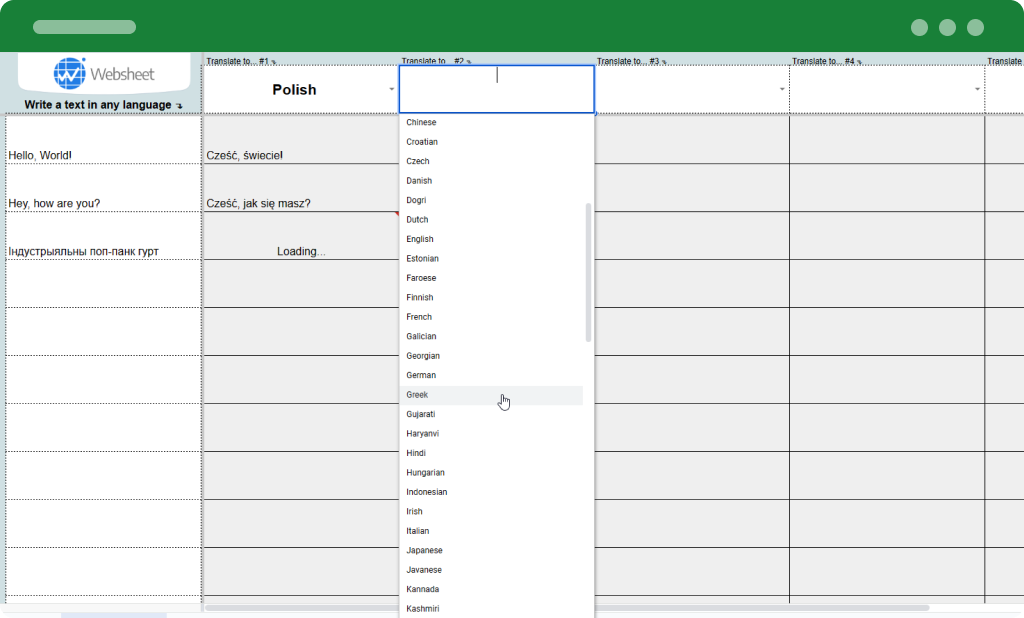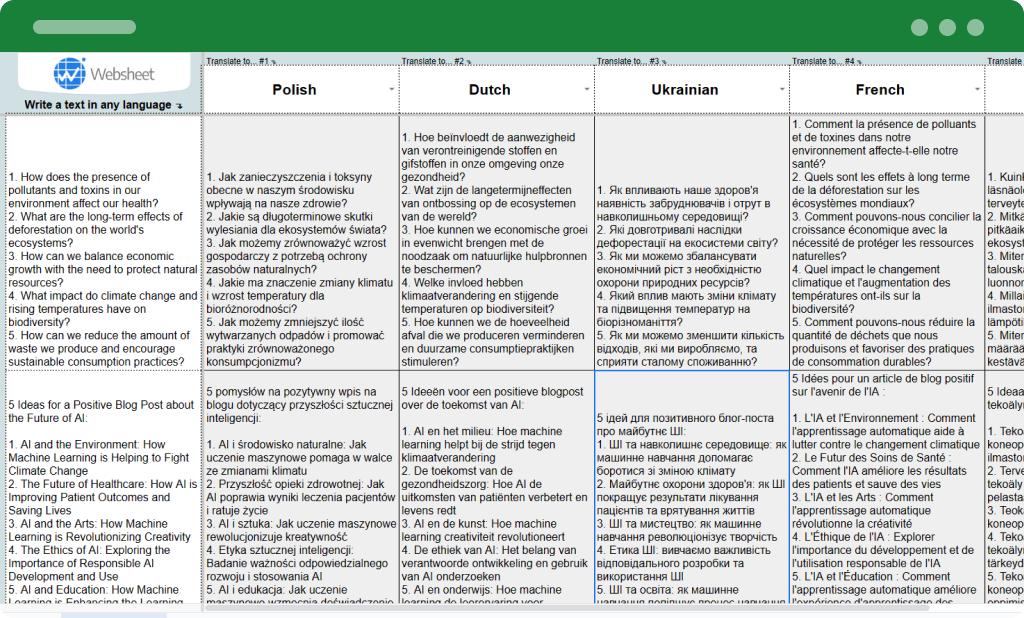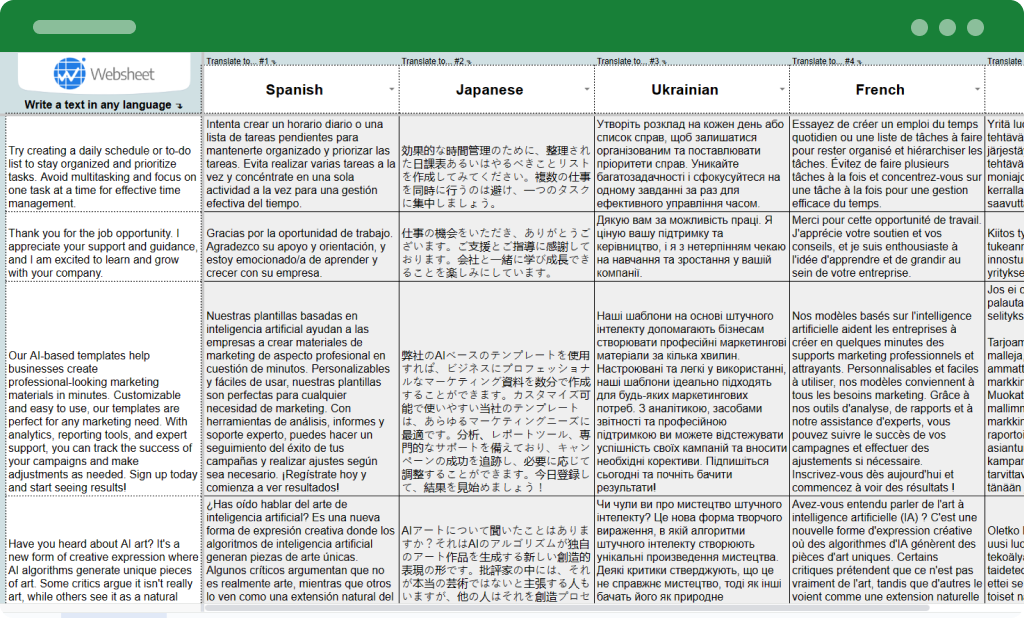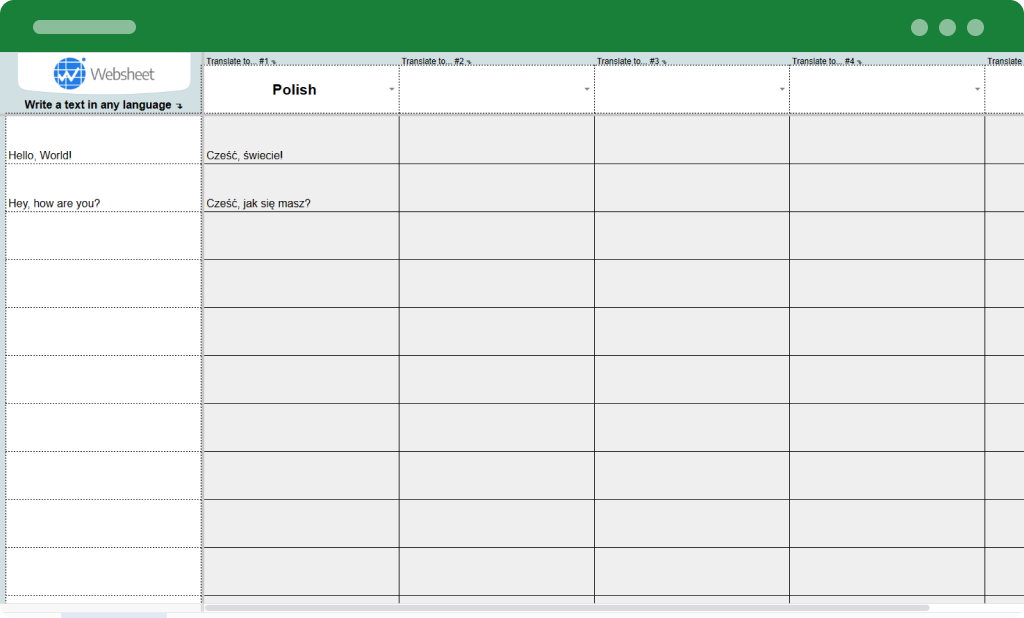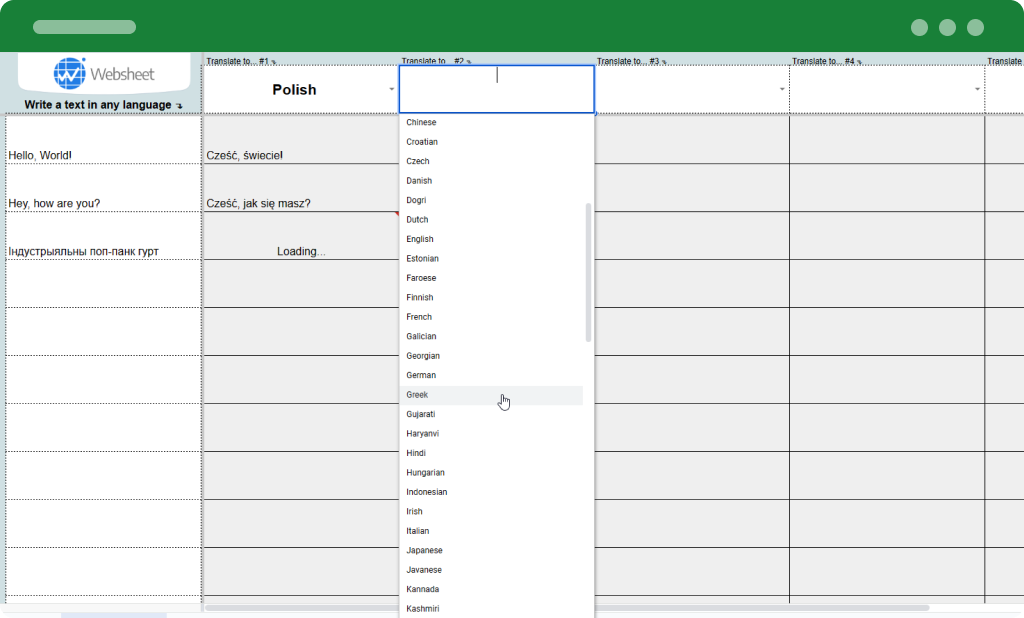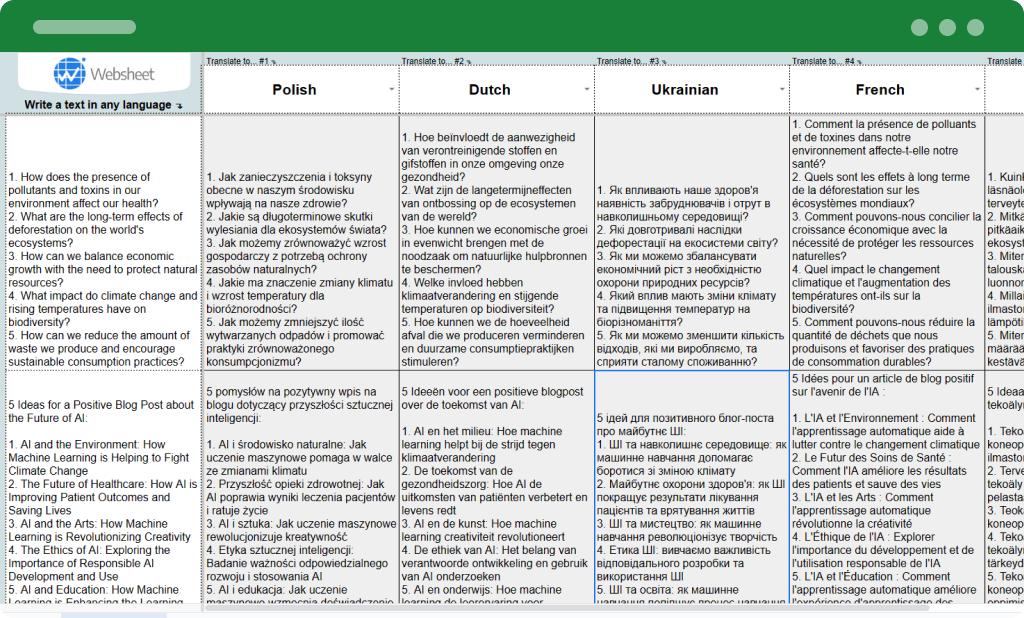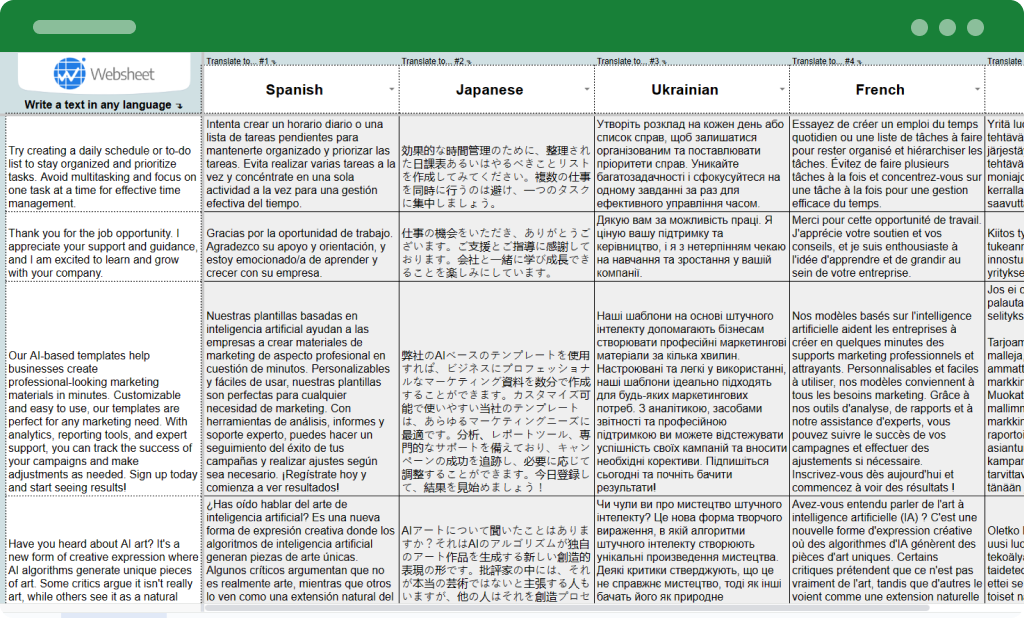 AI-powered Accuracy
Leverage the power of ChatGPT intelligence to ensure precise and reliable translations
Multiple Language Support
Translate your phrases to up to 7 languages at the same time
Auto-detection
AI automatically understood the source language of your message
Convenient and Time-saving
Use translations directly in your Google Sheets to make your work easier
User-friendly Interface
Easy to understand and use spreadsheet without non-needed settings
Various Use Cases
Use ChatGPT-based translators for any domain or use-case
Websheet AI is designed to empower you in crafting the perfect website effortlessly. Discover the myriad of options and bring your vision to life.