SWOT Analysis
Simply input your business idea, and this template identifies SWOT elements
Uncover the potential of your business ideas with the SWOT Analysis template. Simply input your business concept, and let AI provide you with an insightful evaluation, identifying Strengths, Weaknesses, Opportunities, and Threats. The template also offers tailored recommendations, empowering you to make strategic decisions and turn your business idea into a thriving reality.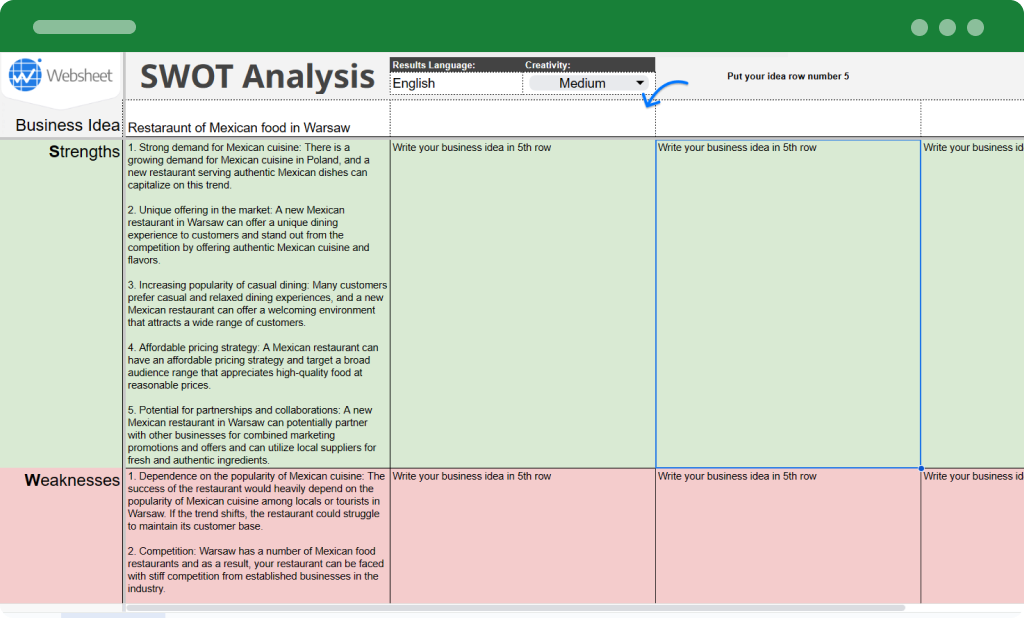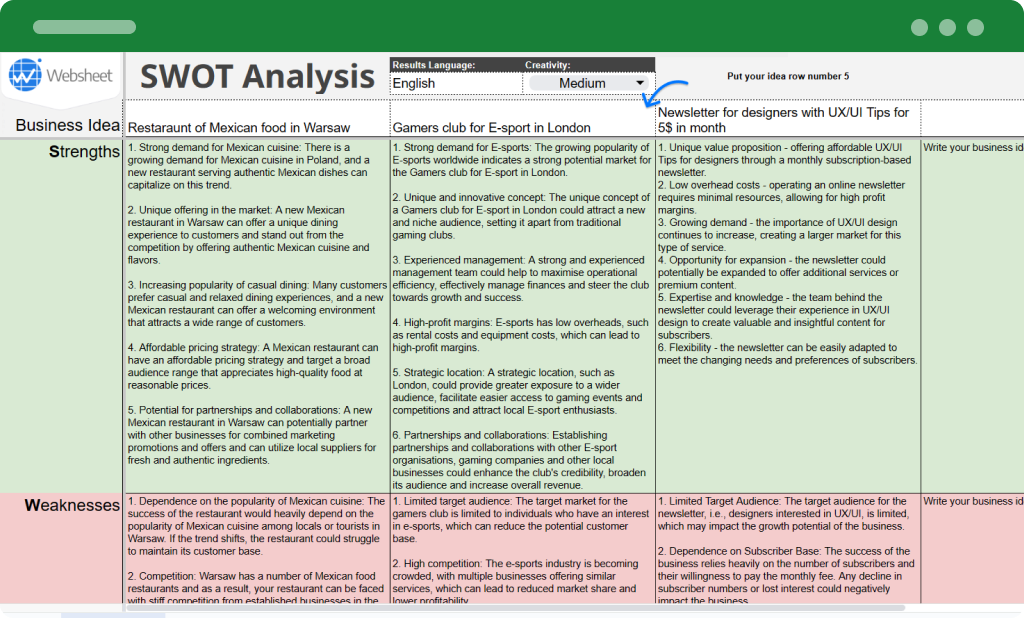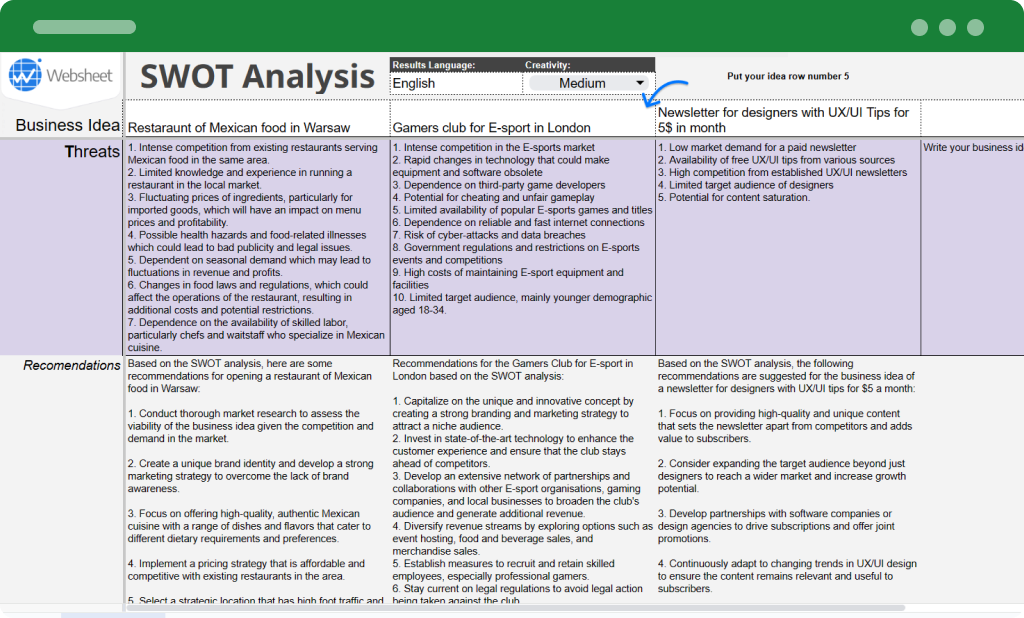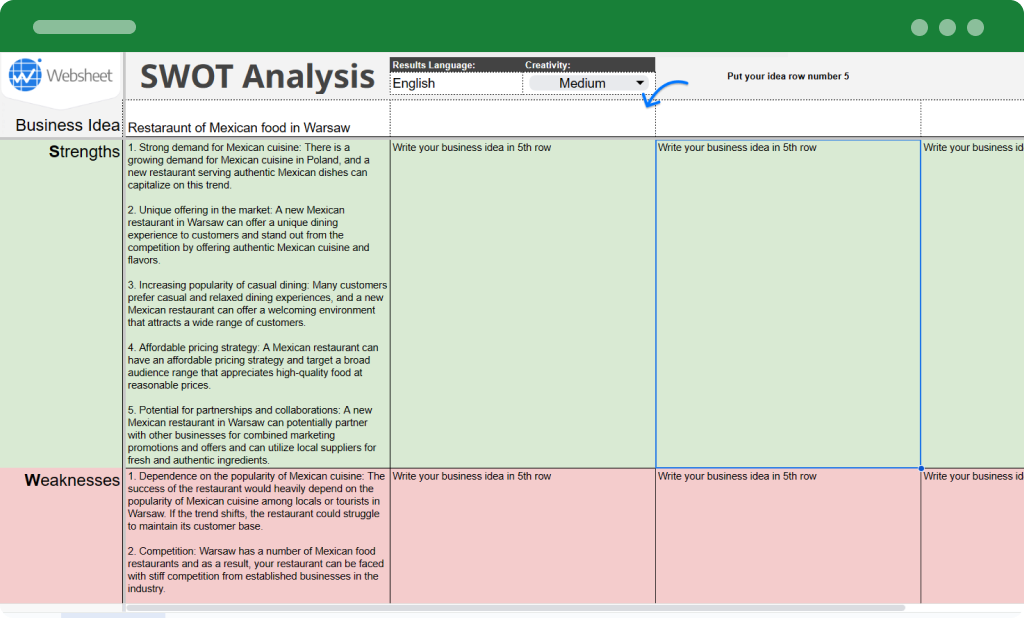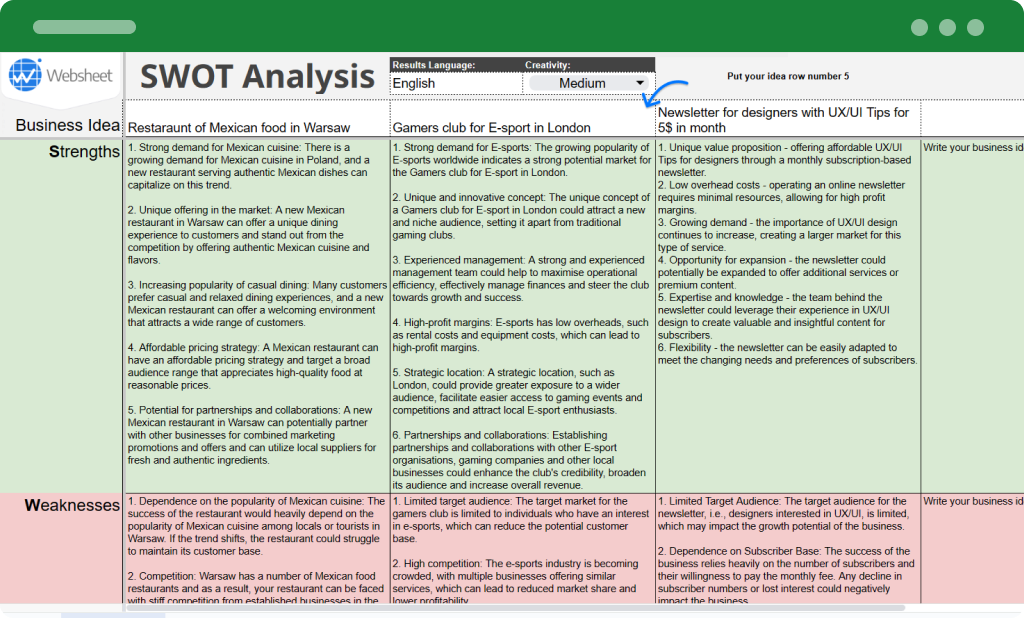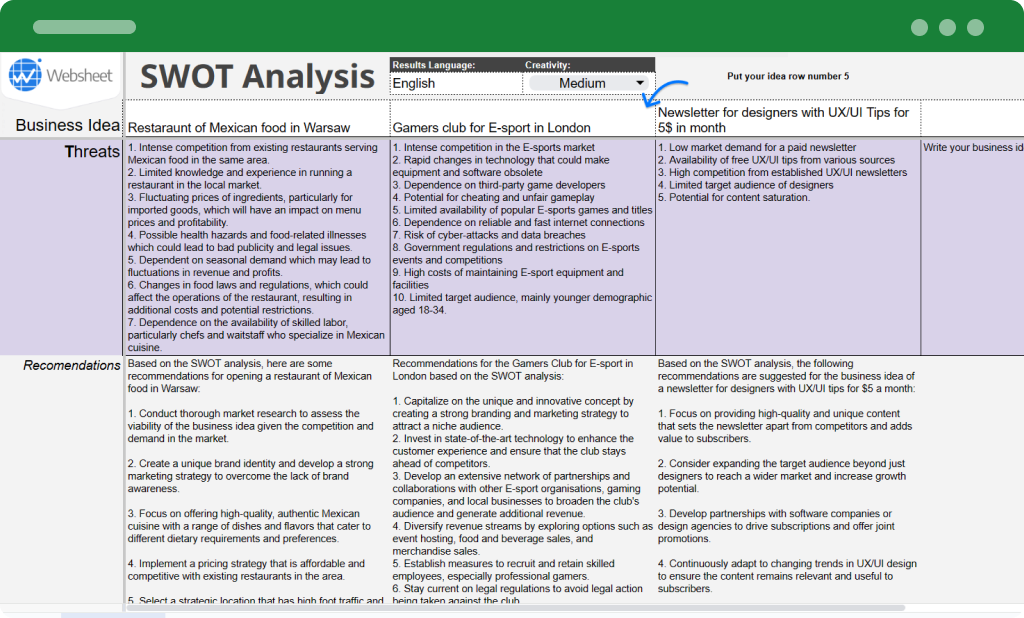 Objective Insights
Analyze and interpret the identified strengths, weaknesses, opportunities, and threats to gain actionable insights
Real-time Collaboration
Share the websheet with team members, enabling collaborative analysis and capturing diverse perspectives
Idea Comparison
Compare multiple business ideas side by side, making it easier to decide which one has the most potential
Improvement Ideas
Receive AI-generated suggestions for enhancing your business idea, increasing its viability and success potential
Strategic Planning
Leverage the analysis findings to develop effective strategies, prioritize actions, and maximize your potential
Time-saving Solution
Eliminate the need for manual SWOT analysis documentation by utilizing the ready-made template, saving time and effort
Websheet AI is designed to empower you in crafting the perfect website effortlessly. Discover the myriad of options and bring your vision to life.