Personalized Messages Generator
Create personalized emails that don't appear like generic cold letters
The Personalized Messages Writer is your go-to tool for efficient and tailored communications. Simply input key details and let it craft perfect messages for your recipients, fitting any situation. With options to select your preferred communication channel, this template seamlessly combines personal touch and time-saving technology, propelling your communication strategy to new heights.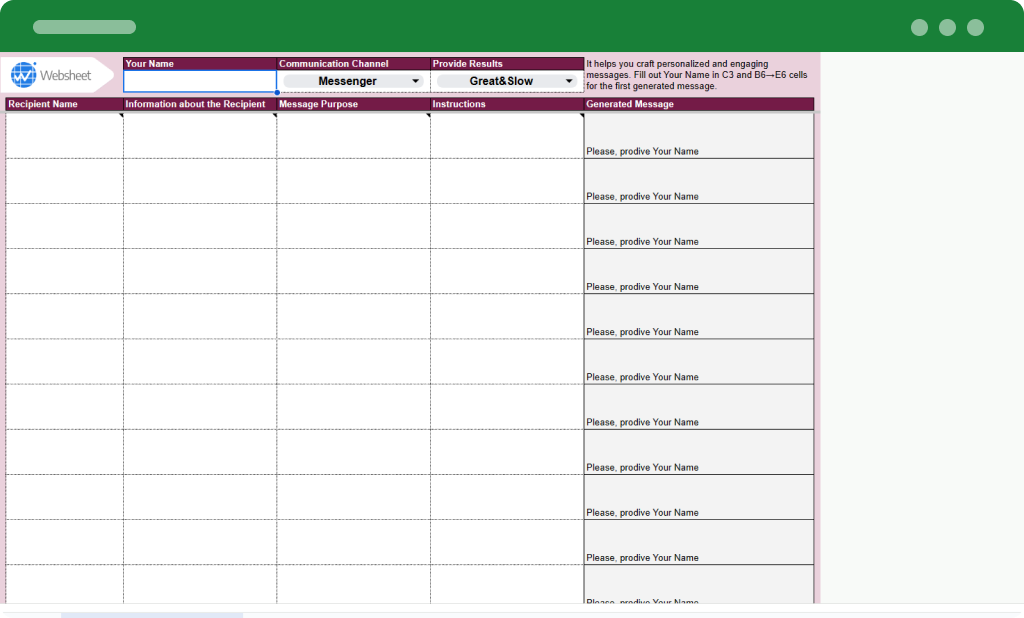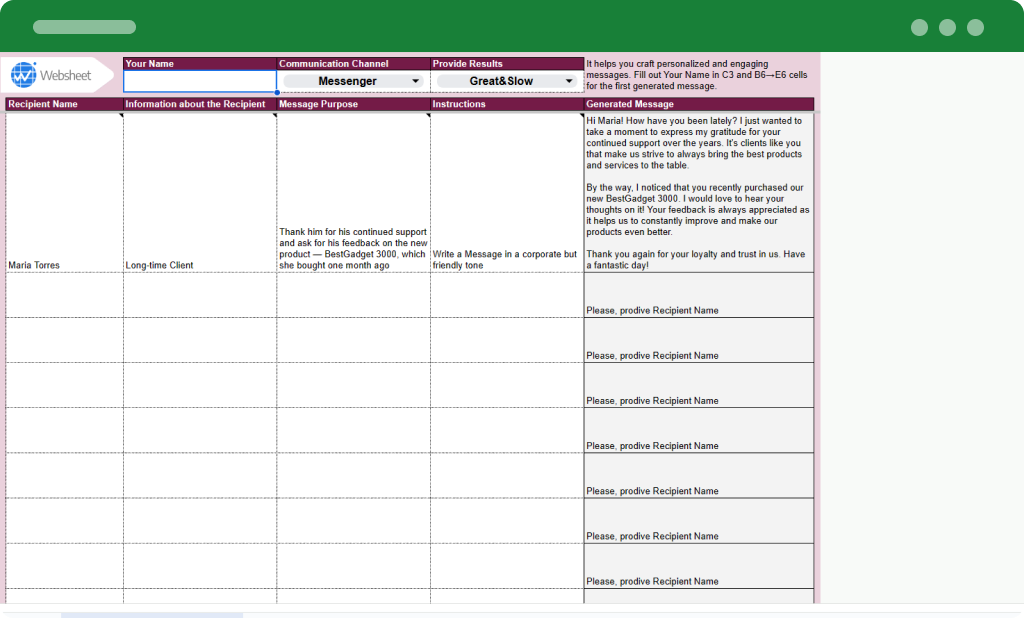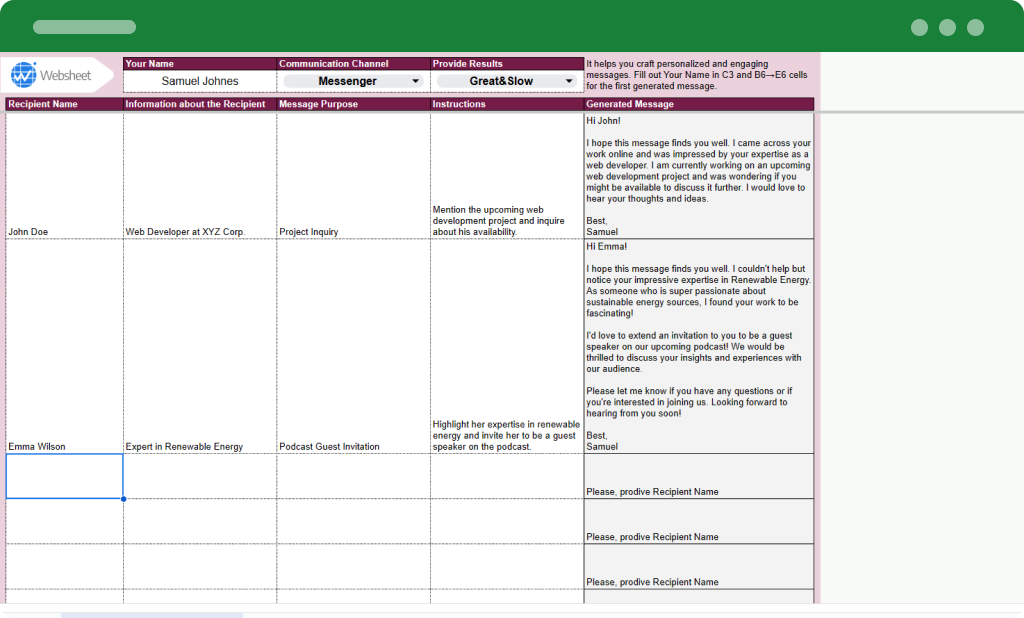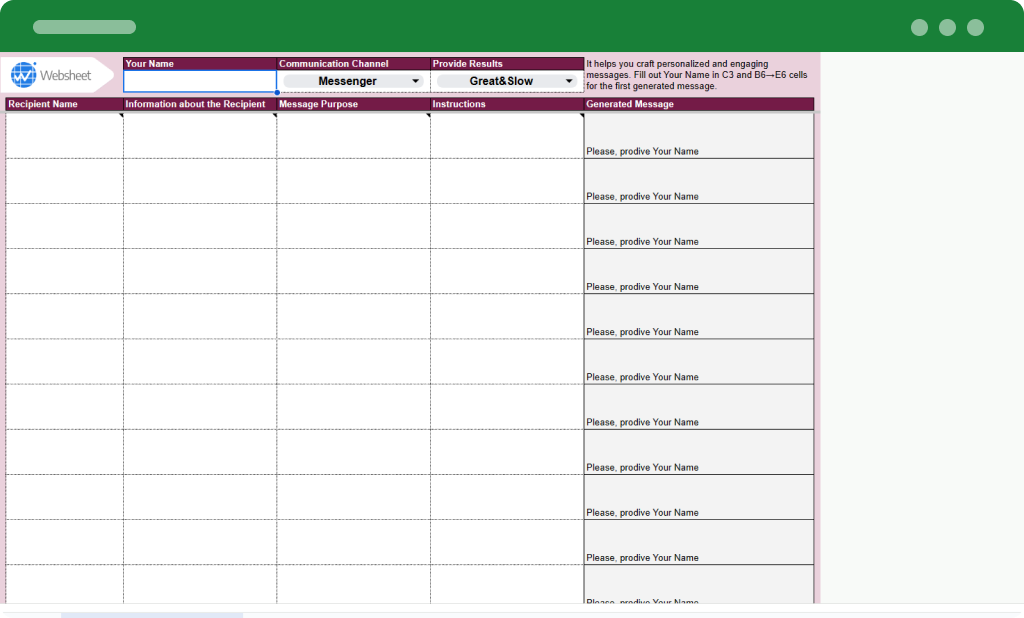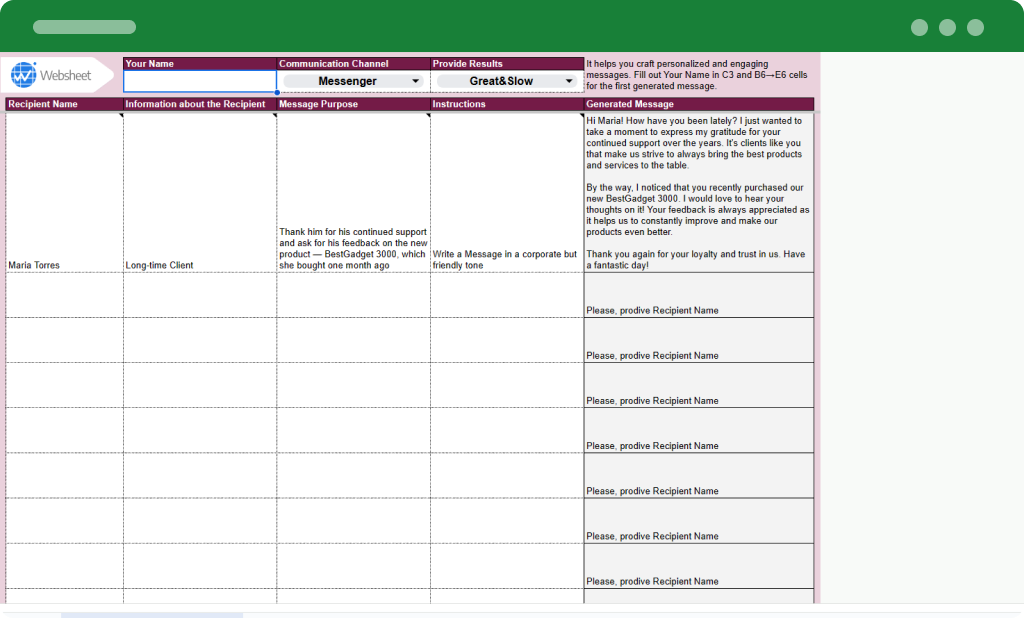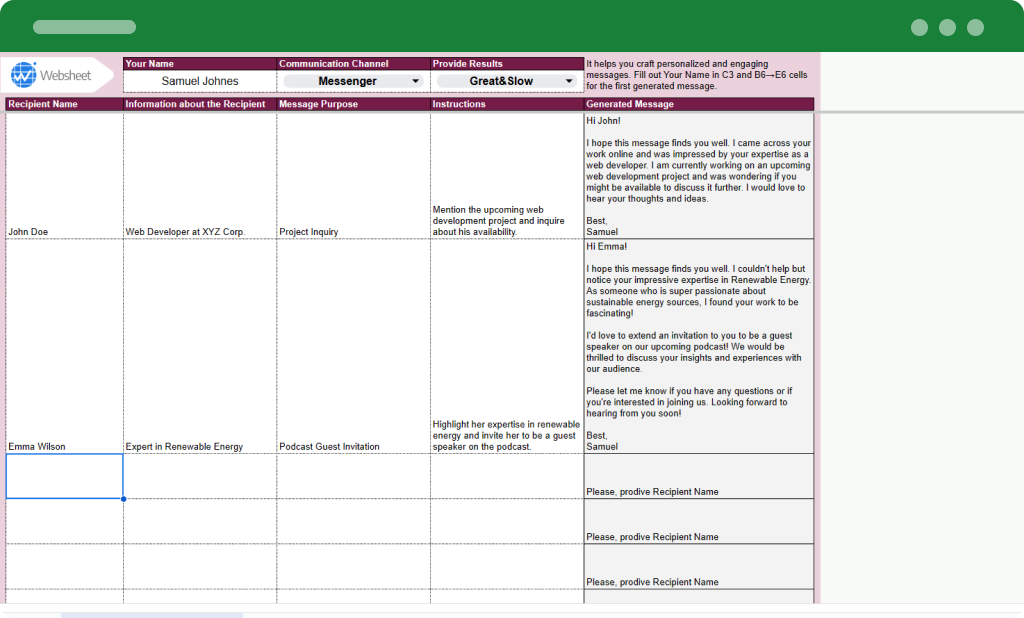 Globally Set Sender Details
Set your name and preferred communication channel once for all messages
Flexible Customization
Tailor the template for each message with specific instructions and recipient information
Saves Time
Generate multiple personalized messages quickly, leaving more time for other tasks
Data-Driven Personalization
Use your data to craft personalized, impactful messages
Versatile Use Cases
The template is useful for a variety of communication needs, from customer outreach to team updates
Support for Multiple Languages
Control the language of the message through the Instructions input, facilitating multilingual communication.
Websheet AI is designed to empower you in crafting the perfect website effortlessly. Discover the myriad of options and bring your vision to life.