Name Generator
Help to choose a unique and suitable name for your baby or you, if you want to change
The Name Generator Ready Websheet is a versatile and intuitive tool designed to assist you in finding unique and meaningful names for various purposes. Whether you're searching for a name for your child, a character in a story, a brand, or any other endeavor, this template harnesses the power of ChatGPT to provide you with creative and personalized name suggestions.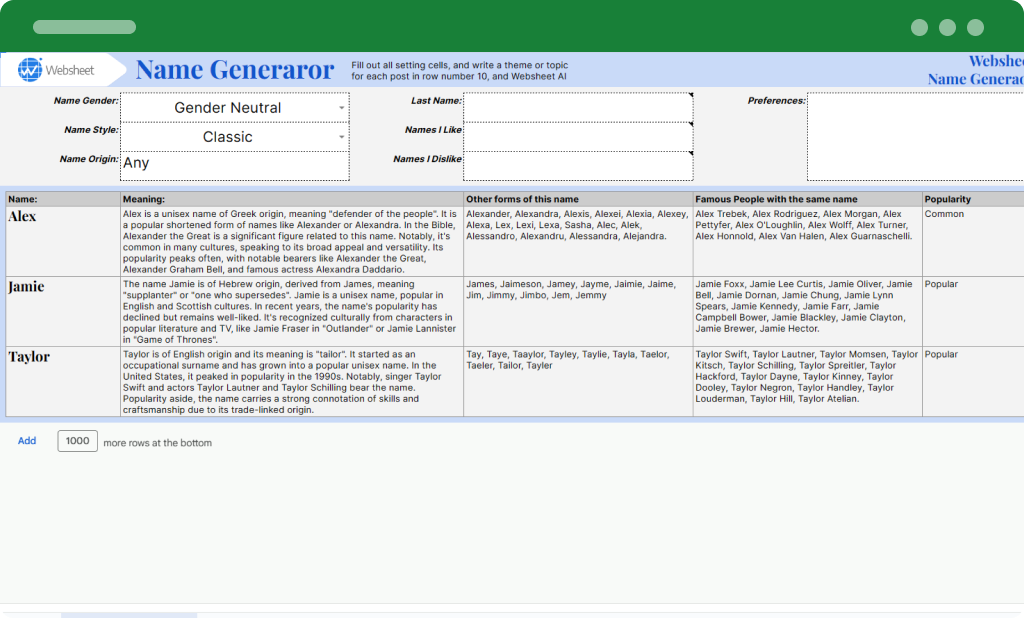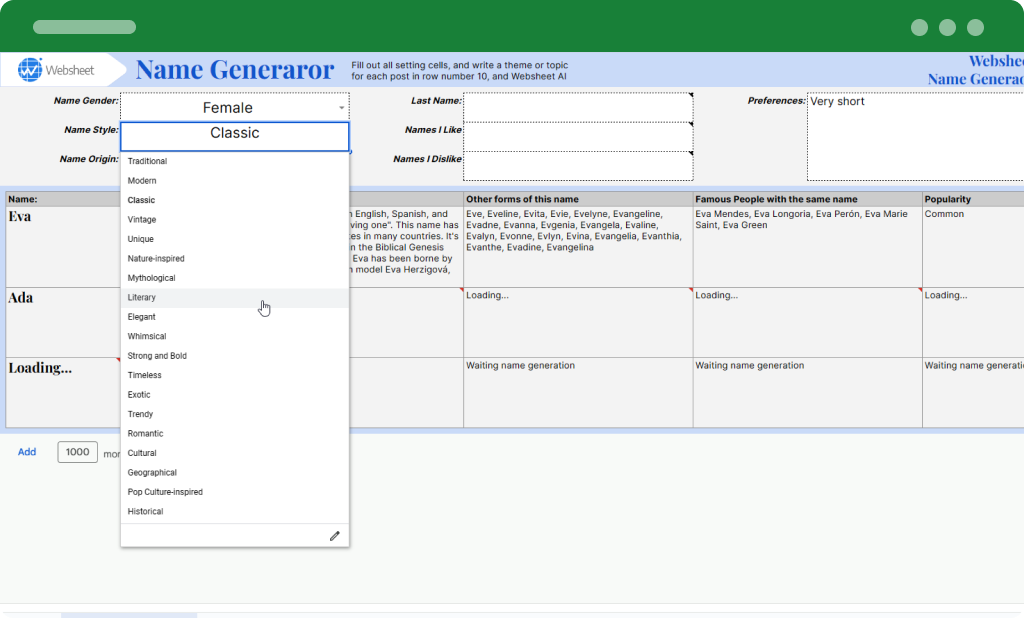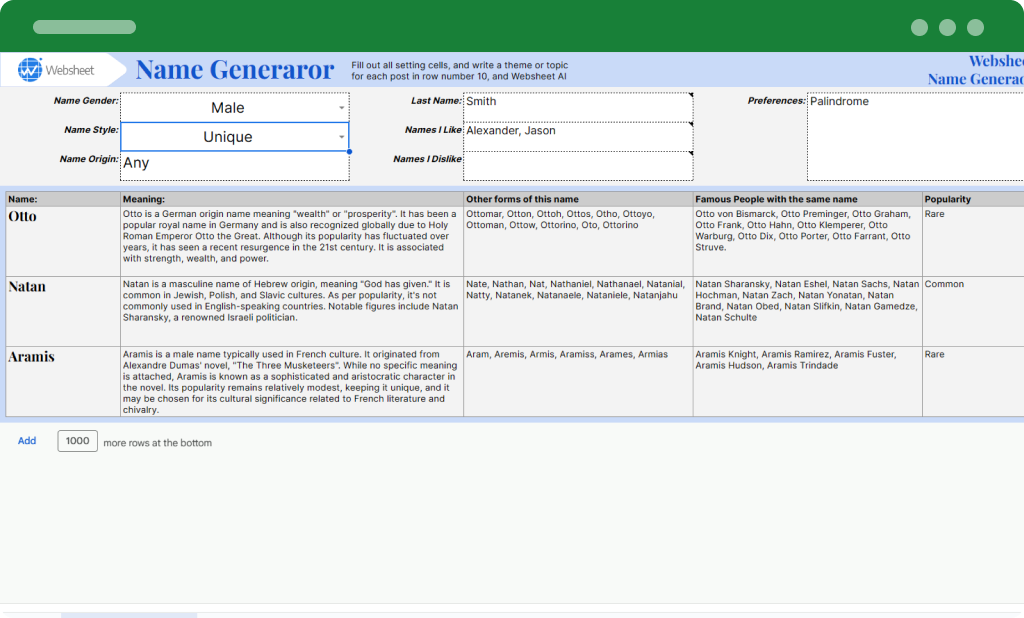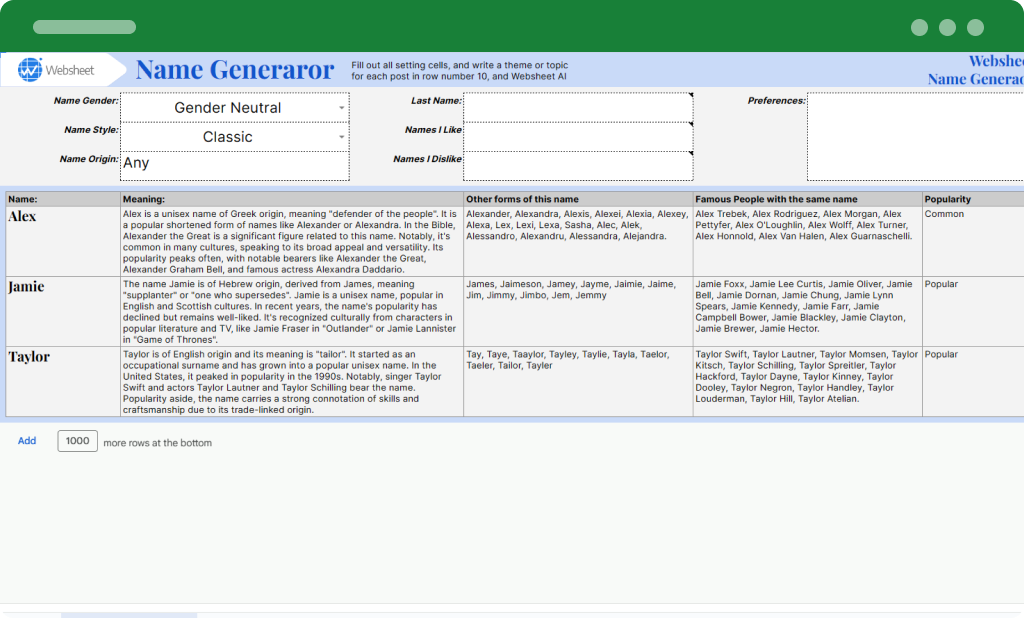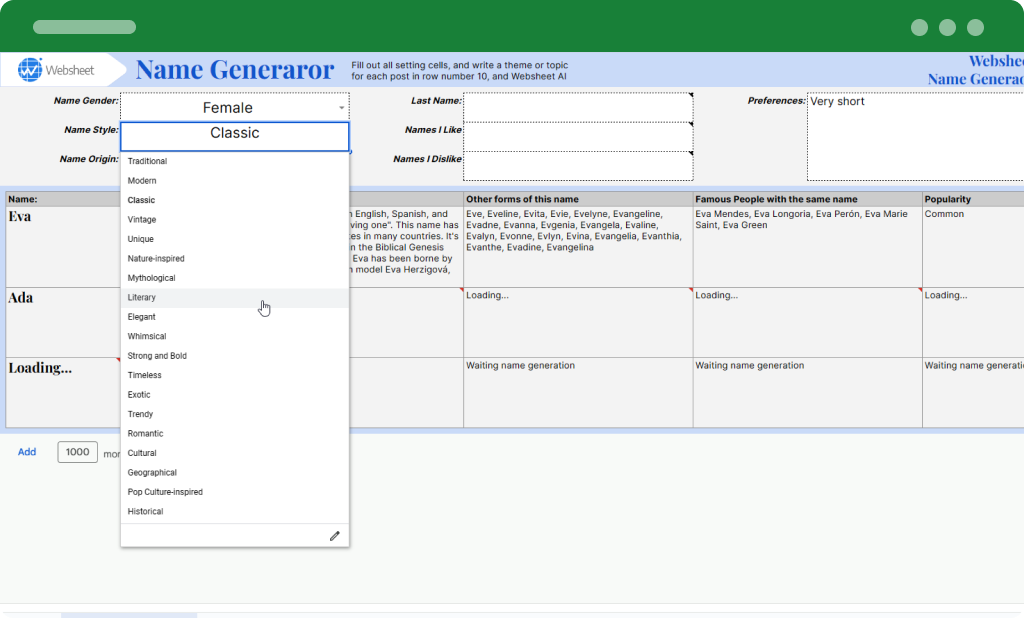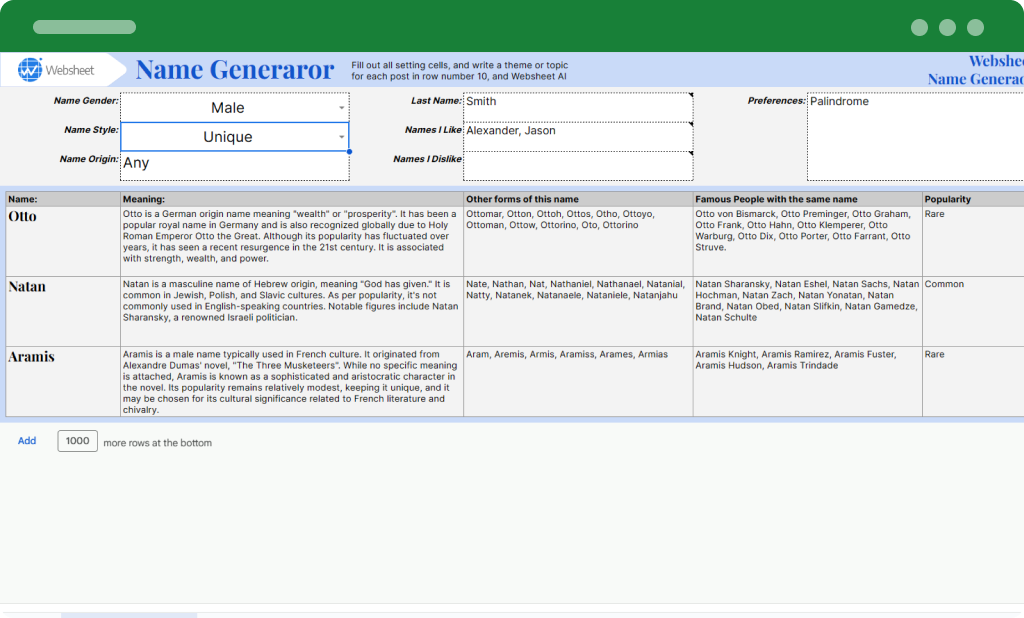 Customizable Criteria
Specify your preferences, including gender, origin, name style, and more
Comprehensive Information
Access meaningful details about each generated name
Diverse Name Origins
Explore names from various origins to find the perfect fit for your intended purpose
Efficiency and Convenience
Saving time and effort in the search for the ideal name
Individual Preferences
Looking for names that start with the letter A or have only 3 letters? No problem
Adaptable Application
Use for naming characters in stories, branding products, or businesses
Websheet AI is designed to empower you in crafting the perfect website effortlessly. Discover the myriad of options and bring your vision to life.