Idea Generator
Generate three creative ideas in three easy steps, ideal helper for the brainstorming
This versatile tool is designed to spark creativity and inspire innovative thinking. Whether you're seeking business ideas, study topics, YouTube channel concepts, or simply looking for inspiration in any domain, this template has got you covered. It provides a structured framework to generate unique and original ideas based on your preferences and inputs.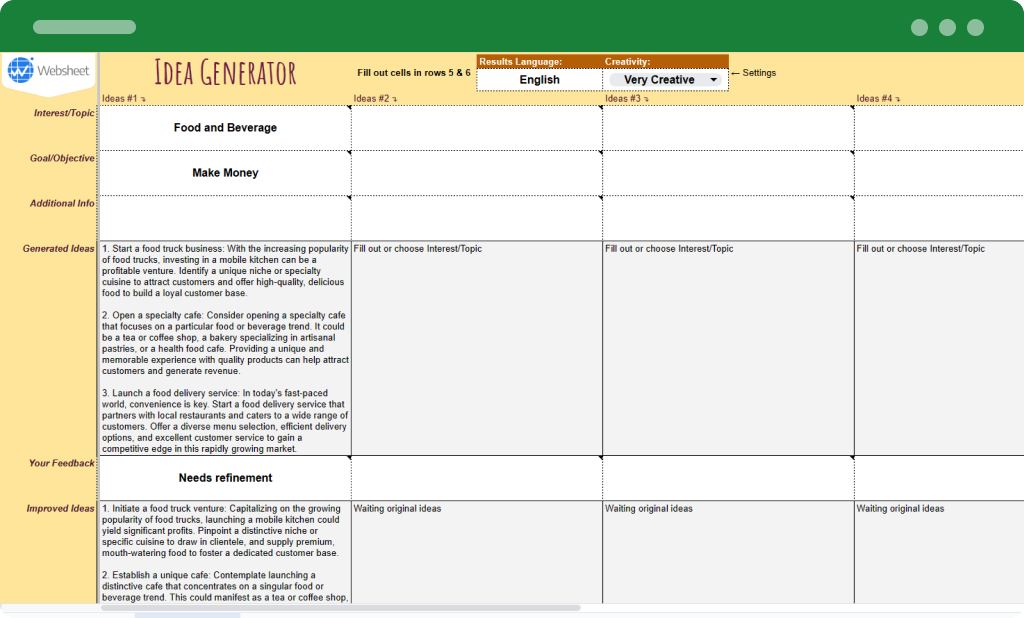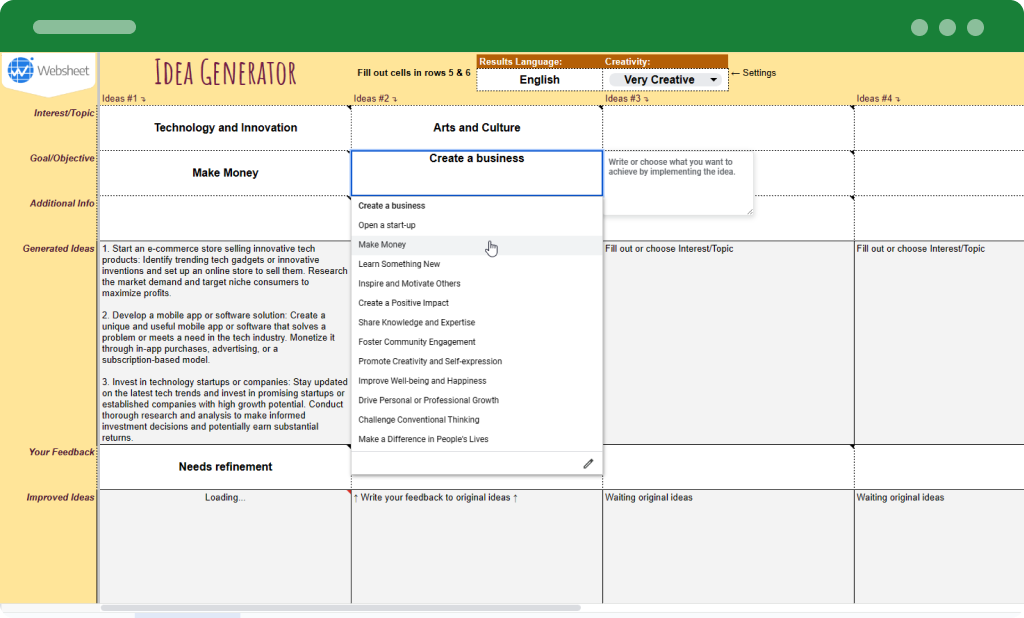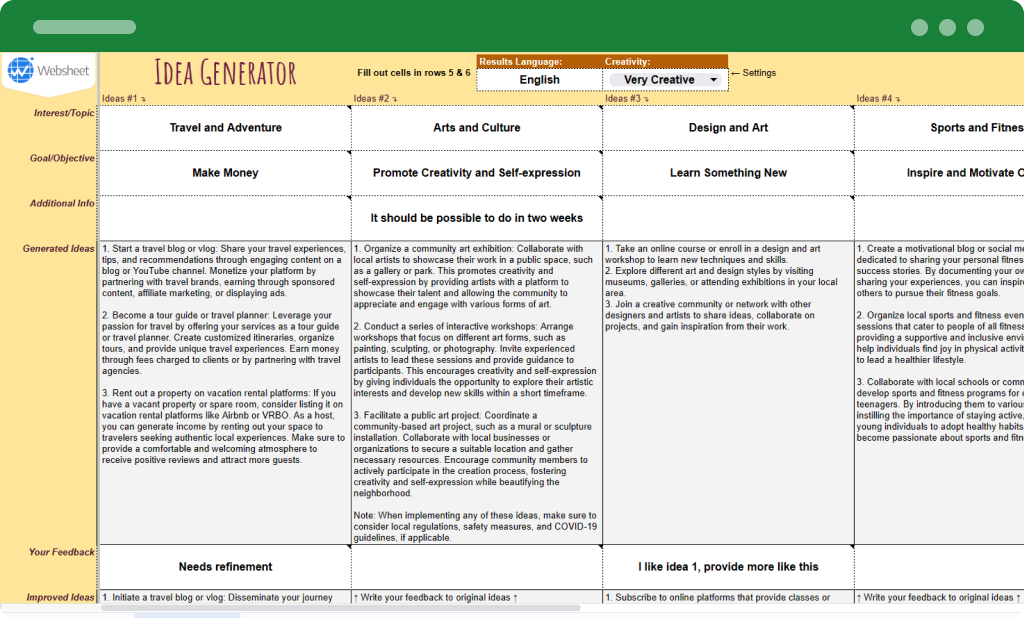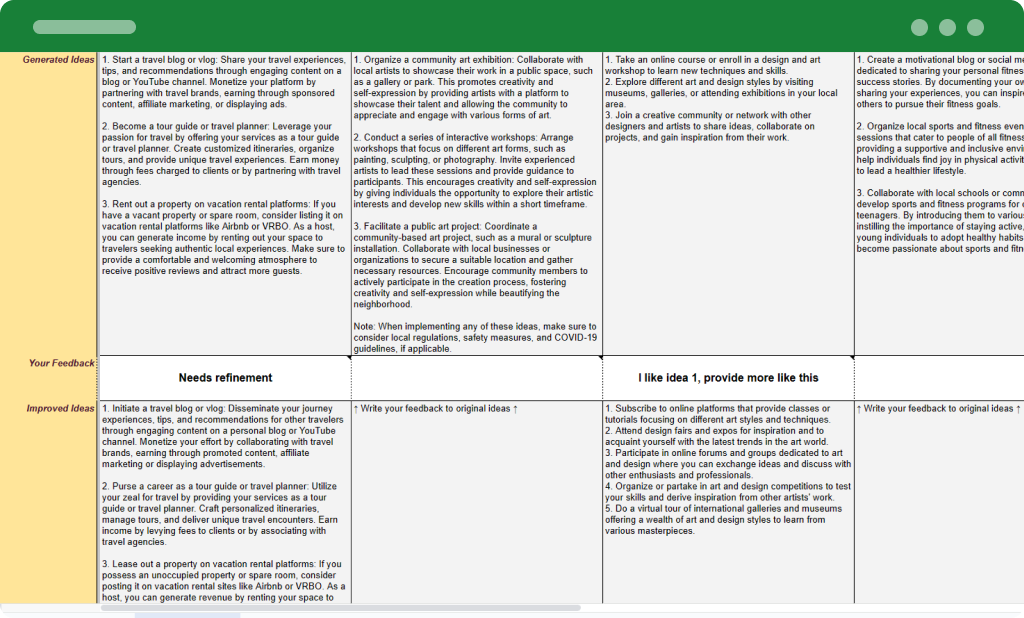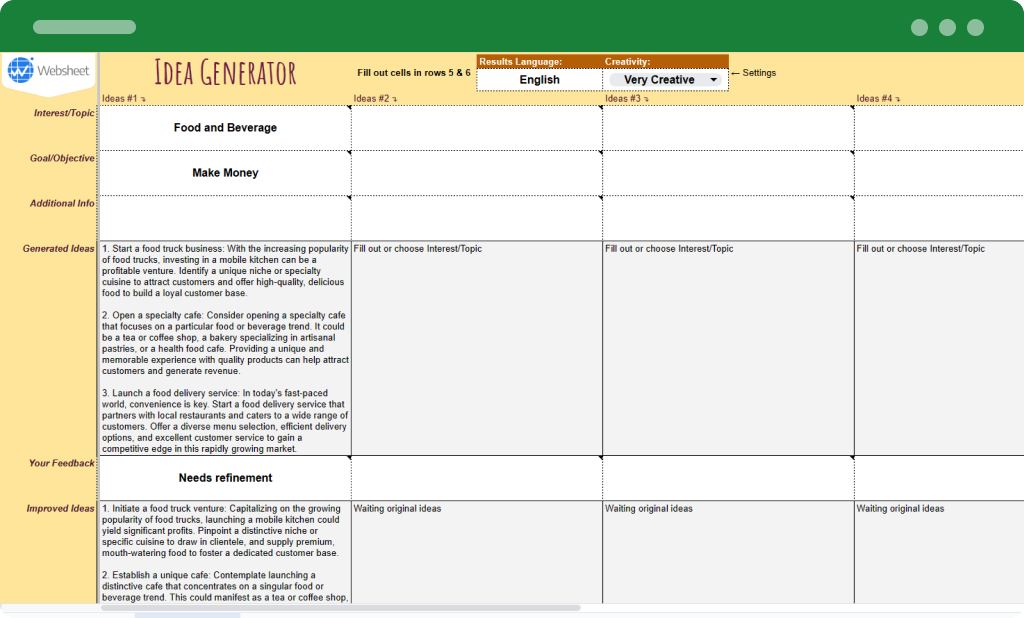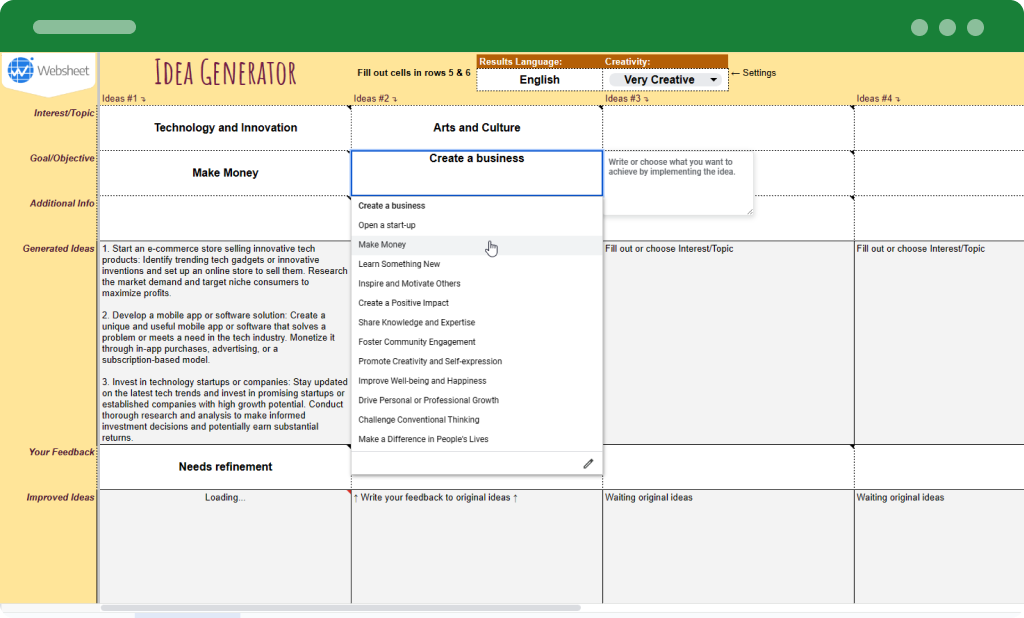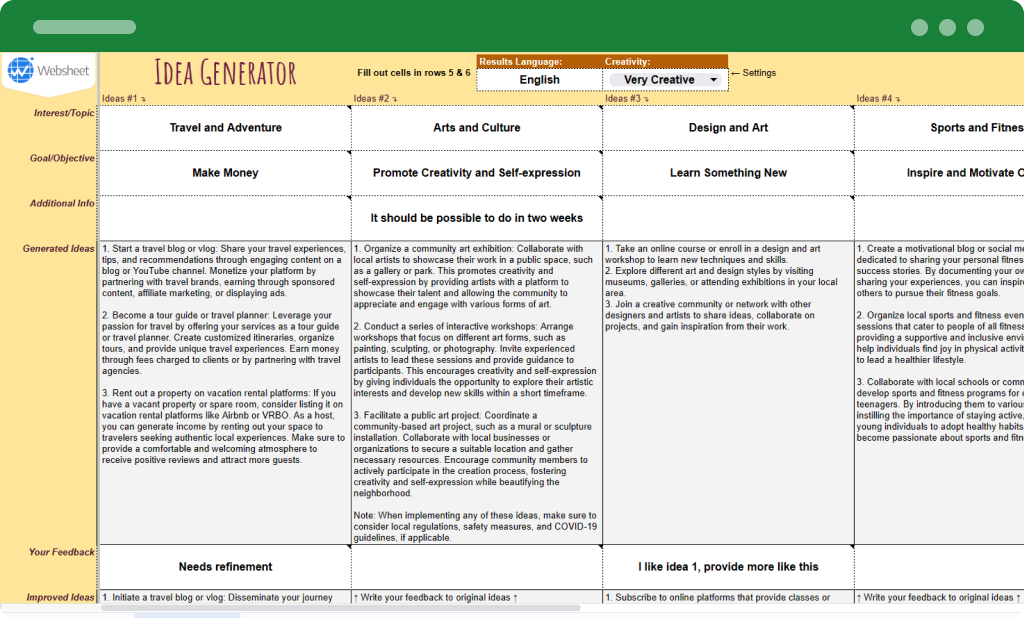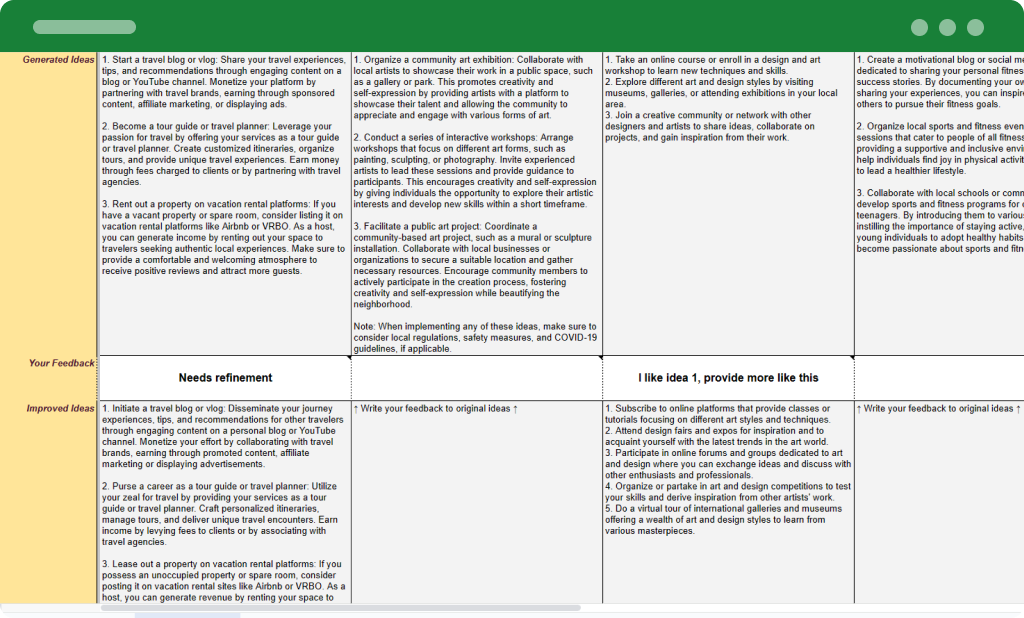 Domain Agnostic
Applicable to any field or industry from date ideas to business
AI-powered Creativity
Some ideas based on ChapGPT power can be even more creative than human ones
Time Efficient
Streamlines brainstorming process and helps to come up with a good idea very fast
Feedback-driven Refinement
Provide feedback and get better ideas on the next step
Targeted Themes
Ideas aligned with specified by your themes or topics
Multiple Ideas
Generate new ideas in the same template without limitations
Websheet AI is designed to empower you in crafting the perfect website effortlessly. Discover the myriad of options and bring your vision to life.