Editor
Edit your text easily using a user-friendly Websheet that employs ChatGPT to adjust your content based on provided instructions
This powerful tool employs ChatGPT to adjust your text based on the instructions you provide, whether you want to improve or alter it. With the ability to both enhance and simplify your content, this Websheet is perfect for refining your work and ensuring it aligns precisely with your intended message. Say goodbye to time-consuming edits and hello to a more efficient and effective editing experience.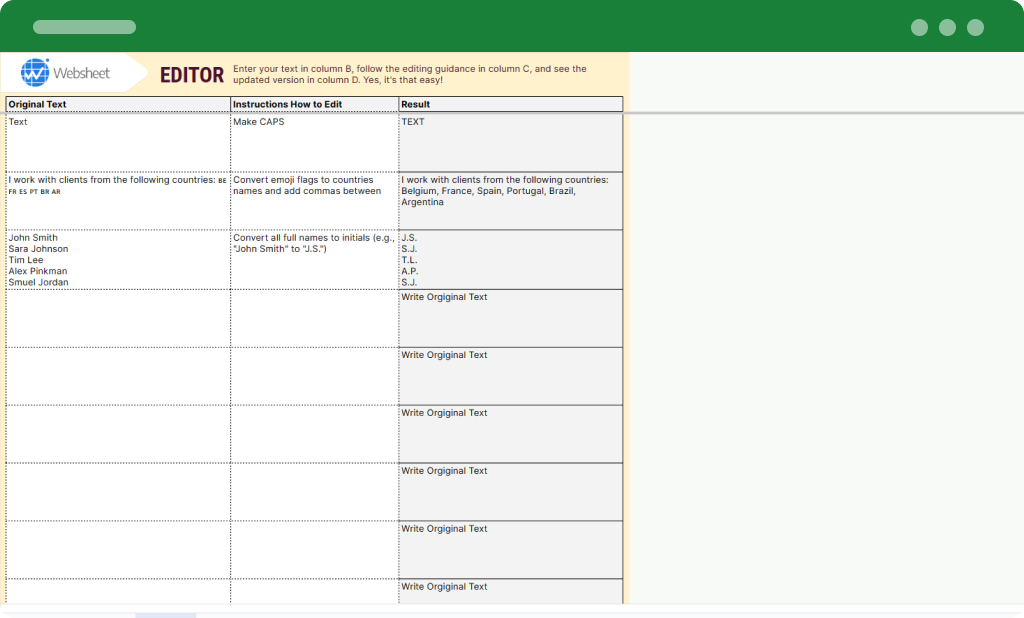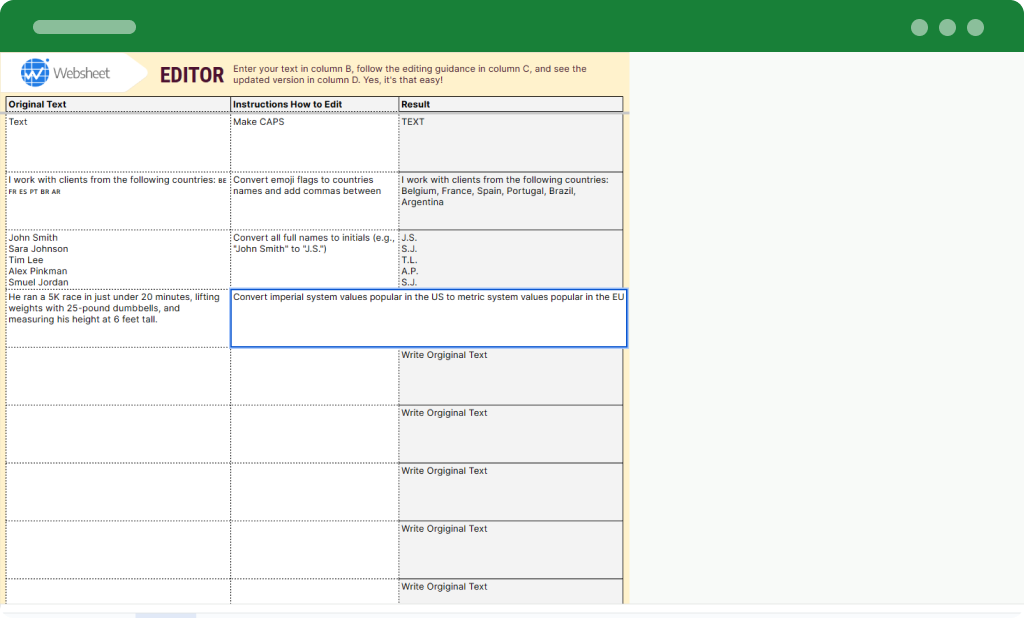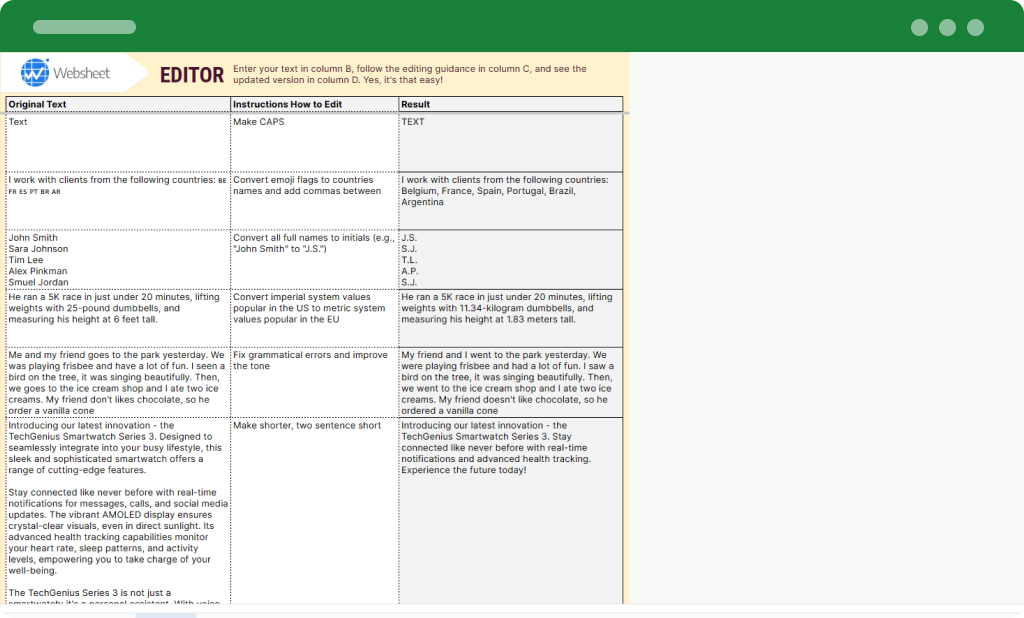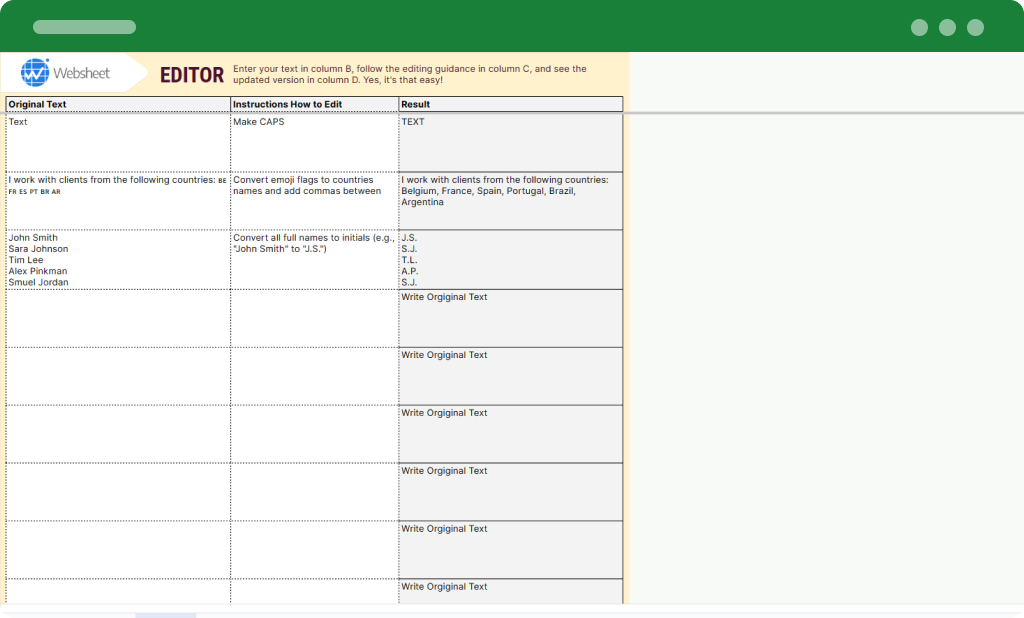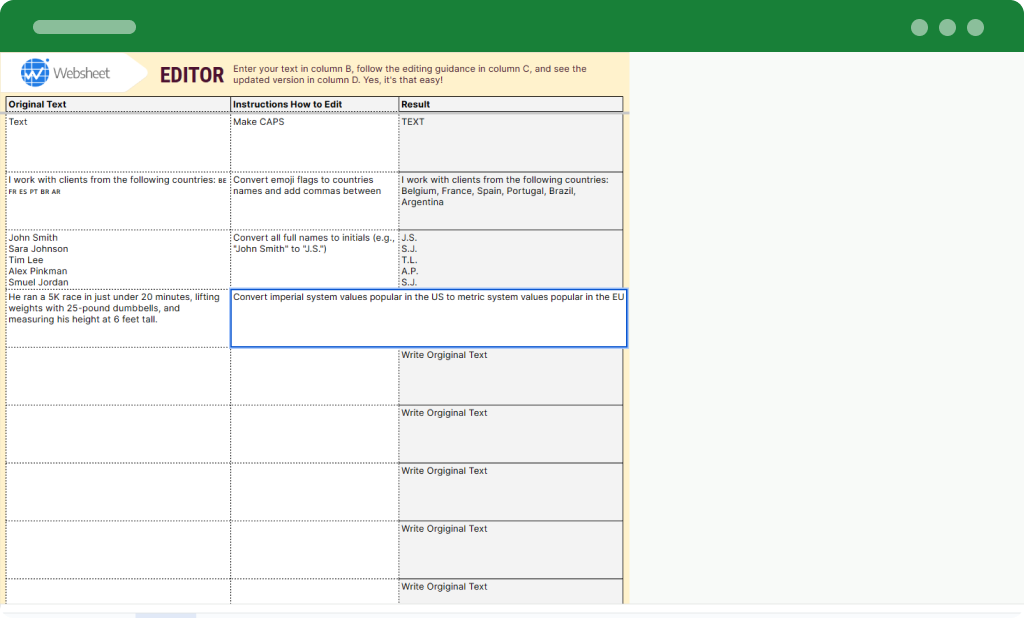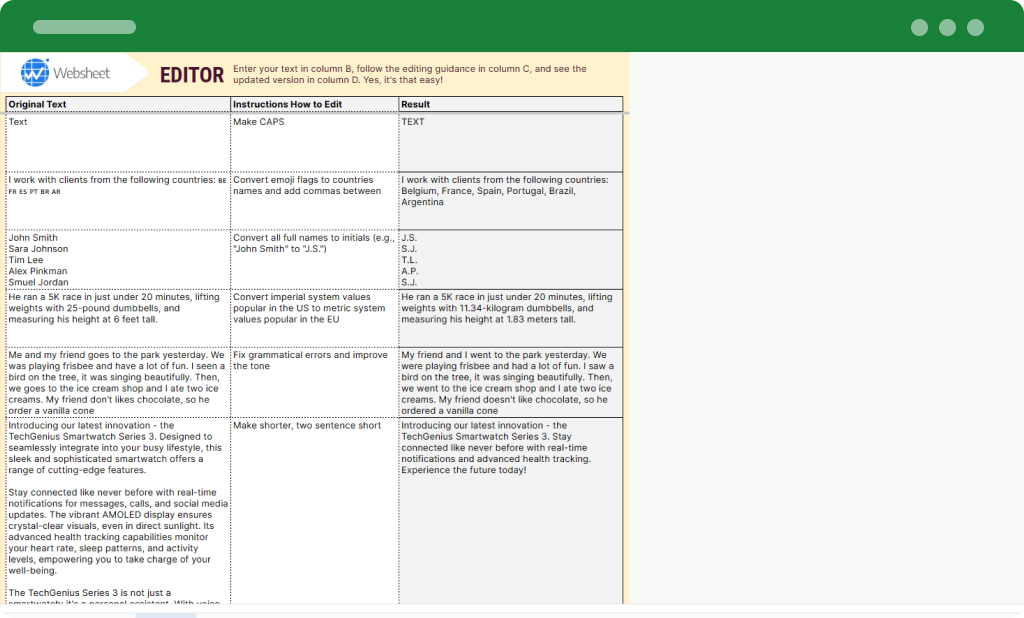 Seamless Editing
Effortlessly refine and modify your text with precision
Tailored Adjustments
Customize your content according to specific editing instructions
Time-Saving
Speed up your editing process with AI-powered assistance
User-Friendly Interface
Easily navigate and utilize the Websheet for editing
Versatile Functionality
It covers all cases, from grammar fixing to advanced conversions
Creative Freedom
Experiment with edits while maintaining control over the outcome
Websheet AI is designed to empower you in crafting the perfect website effortlessly. Discover the myriad of options and bring your vision to life.