Business Idea Generator
Craft business ideas with the power of ChatGPT in minutes
This powerful tool combines ChatGPT power and your input to generate innovative business ideas tailored to your preferences. Provide industry or niche, target market, and business model to unlock unique business ideas.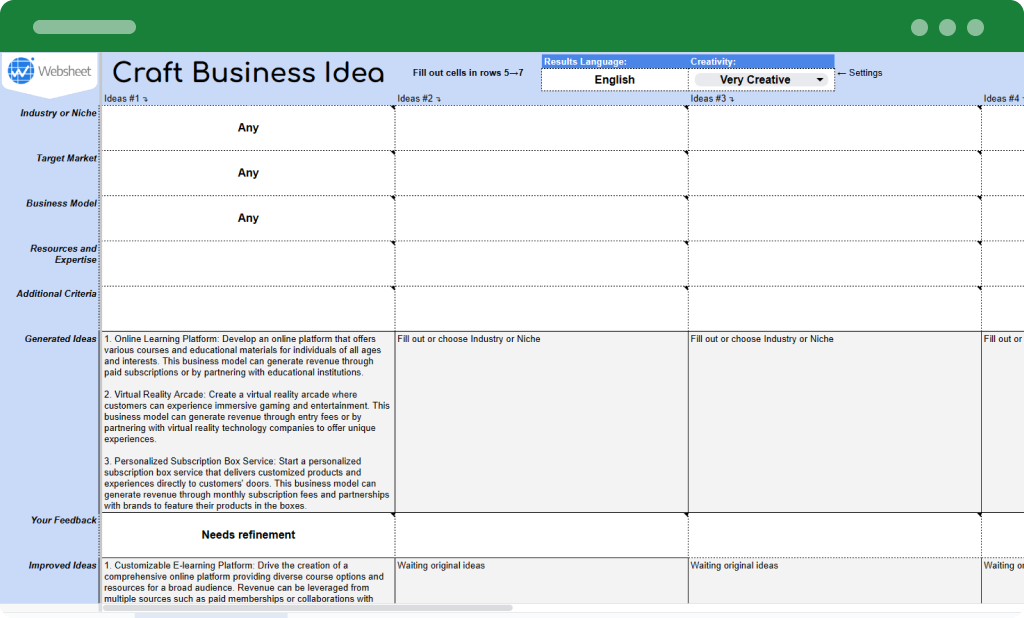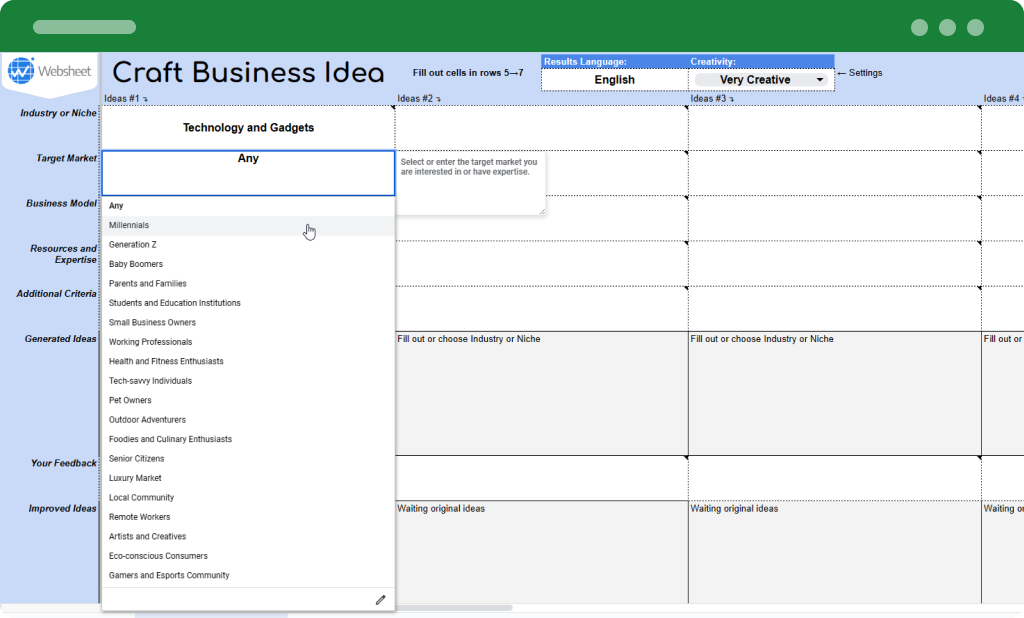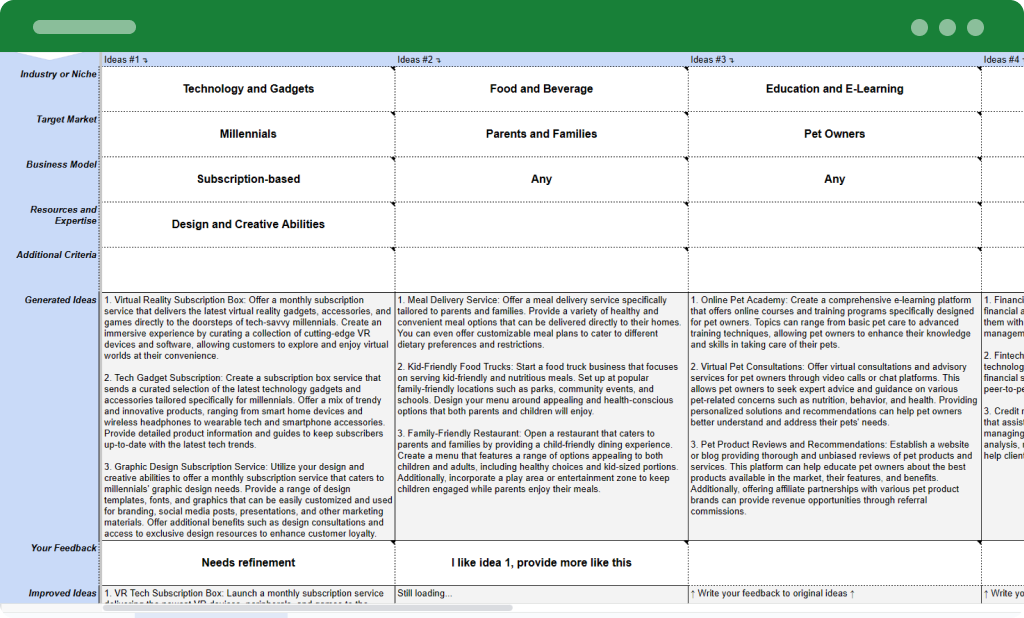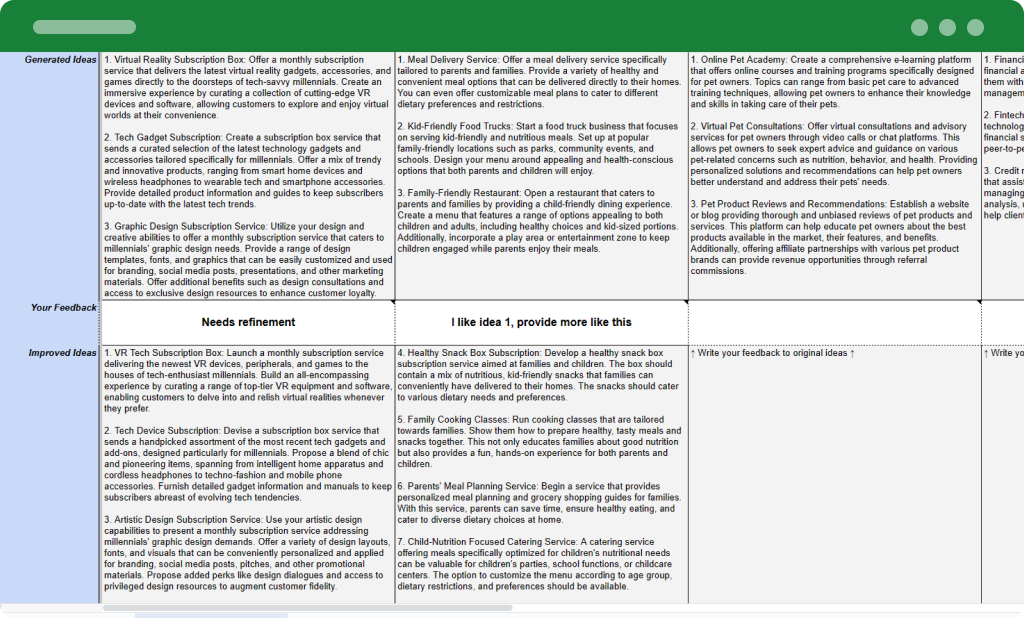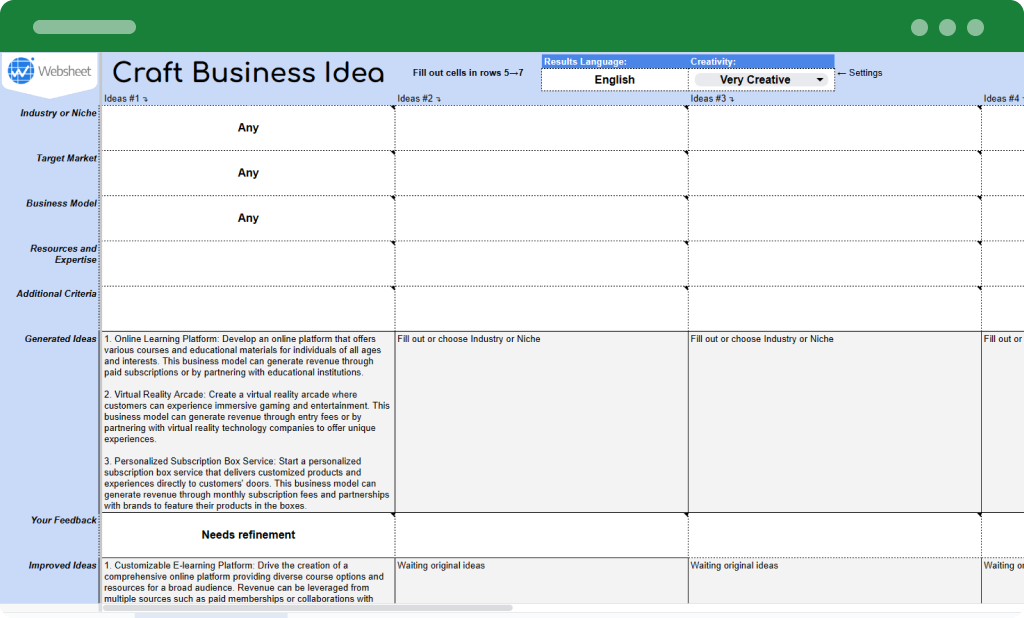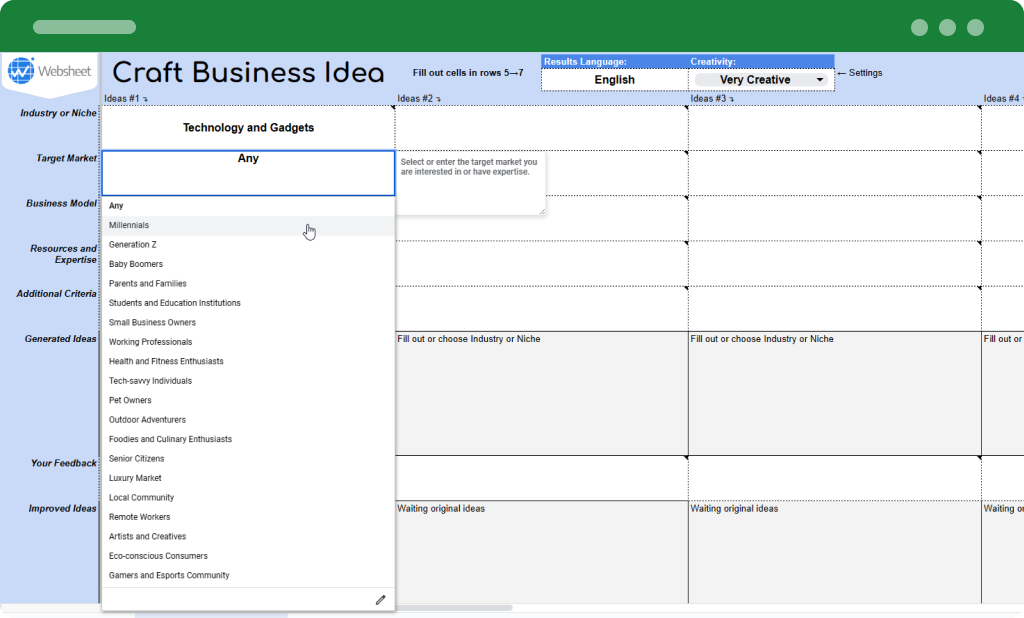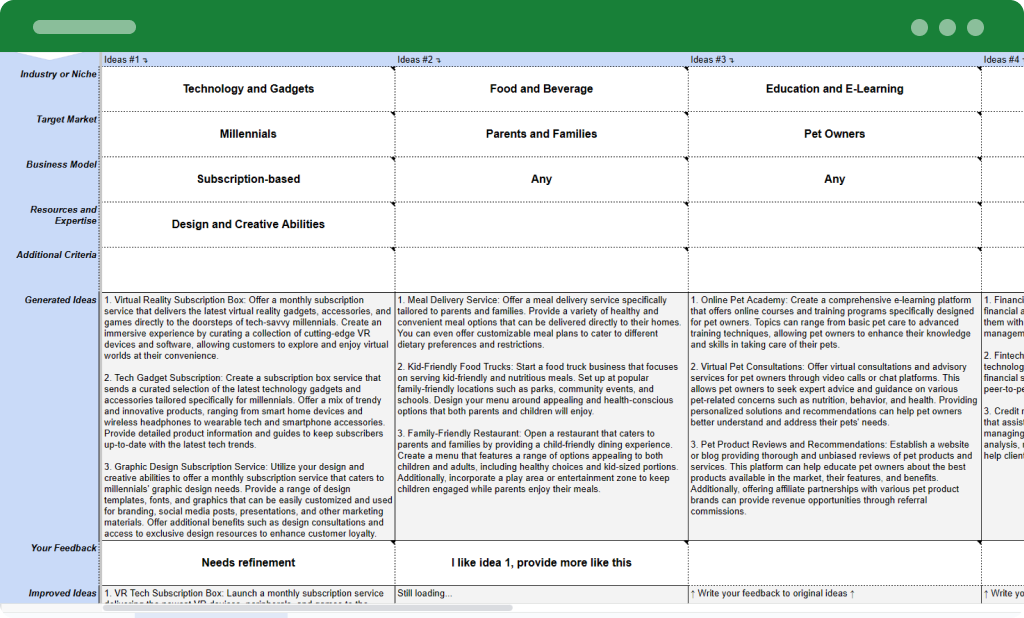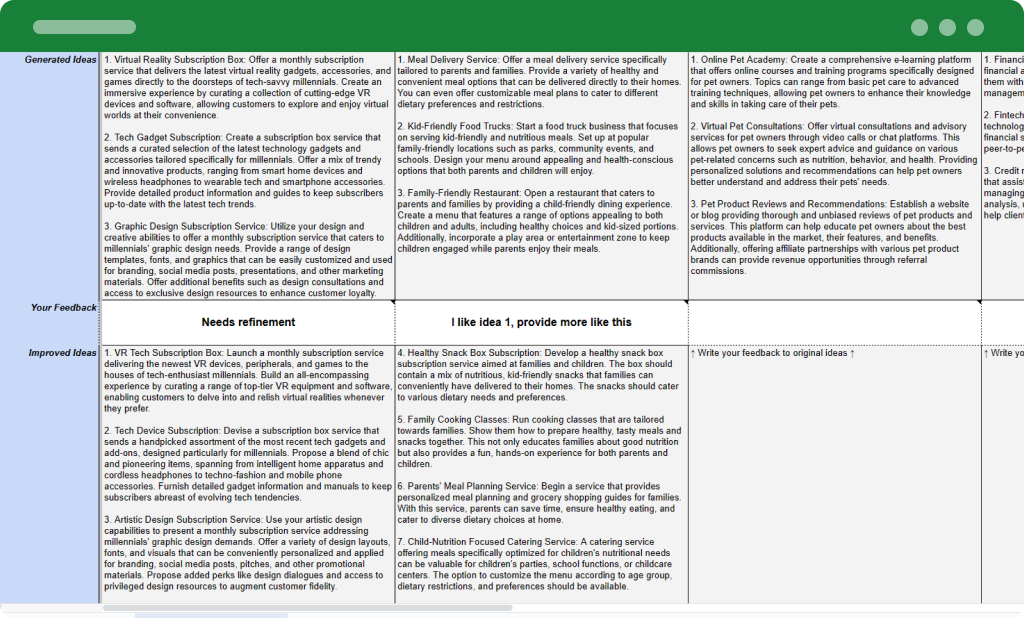 ChatGPT power
Utilize AI-powered algorithms to generate unique and creative ideas
Personalized Ideas
Generate business ideas customized to your industry, market, and resources
Feedback
Provide your feedback and ChatGPT will improve generated ideas for you
Creative Inspiration
Discover unique and innovative business concepts to set you apart
Time and Effort Savings:
Streamline the brainstorming process with user-friendly design and AI power
Limitless Exploration
Unlock endless opportunities to fuel your entrepreneurial spirit
Websheet AI is designed to empower you in crafting the perfect website effortlessly. Discover the myriad of options and bring your vision to life.