Create your own online shopping list.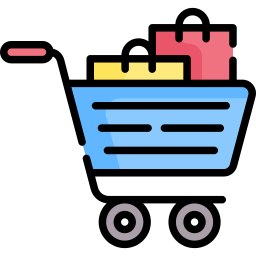 Super Shopping List
by Websheet
Use this spreadsheet template to set up a shopping list online, complete with a breakdown of types of grocery – and easy to share with your family!
Use Google Sheets to update and share your shopping list.
Quickly put together an online shopping list that you can easily share with anyone doing the shopping. Need to add something? Add it in the sheet, and it will be updated in a flash on the site – meaning no more missing groceries
Add Items
Easily add, remove and edit your grocery list from the comfort of your spreadsheet.
Order by Type
Fruit and veg? Dairy? Toiletries? Edit the types of items and tag your list!
Shop Together
Share the sheet and list with your family so they can add any groceries they need!
Track All Changes
Your spreadsheet tracks every change made. You can use "Version History" to take a look at who changed what.
Good Looking Lists!
Picture it – add icons and images to your list to add colour to your groceries and make shopping faster!
Share Your Site
Get your website out into the world – just share the link with your contacts and community!
Websheet'smissionis to help you easily create the website of your dreams. Explore the thousands of possibilities.