People Directory
Get a full picture of your organization's employees.
Keep data about your employees, projects, and teams. Update data, modify tables, and add new tables to a template.
See Spreadsheet →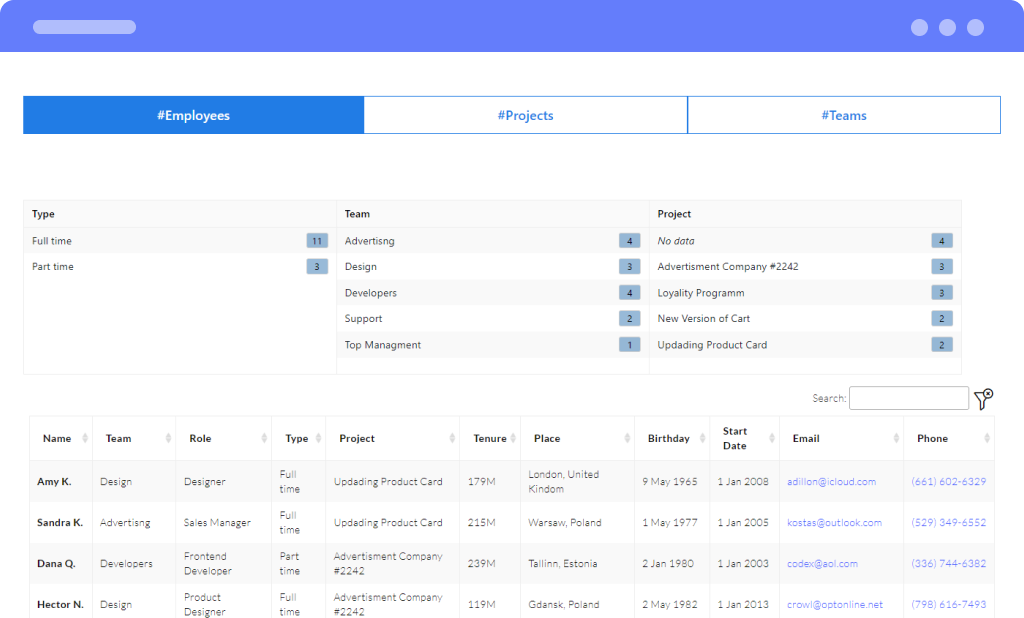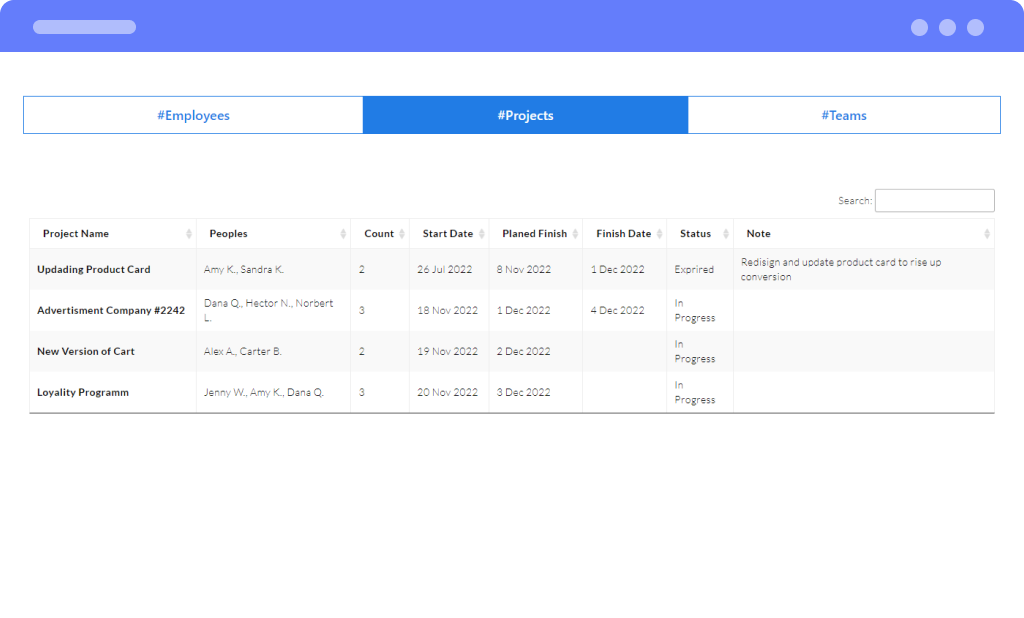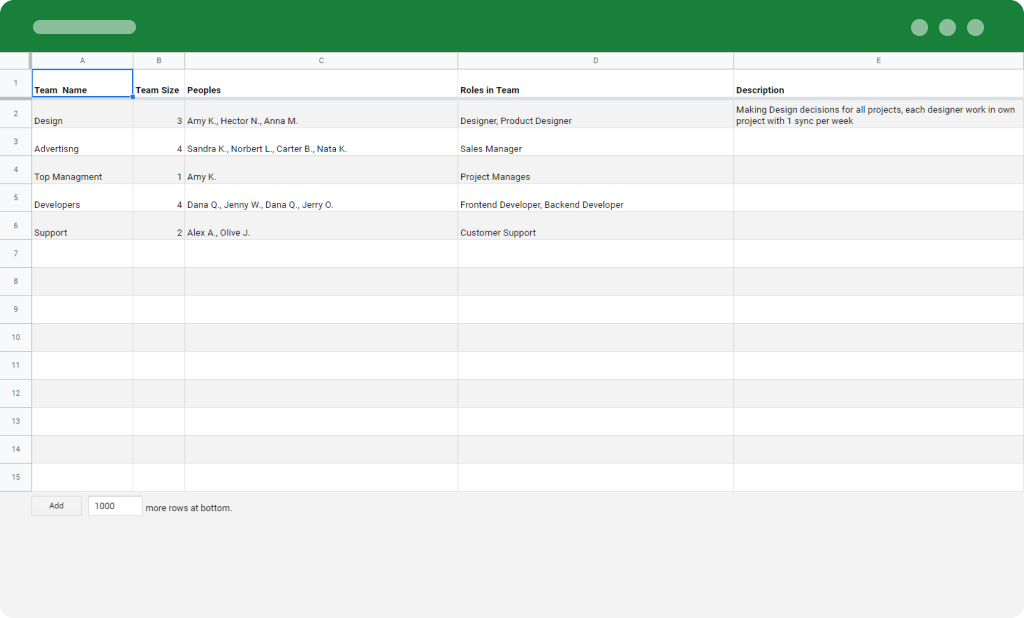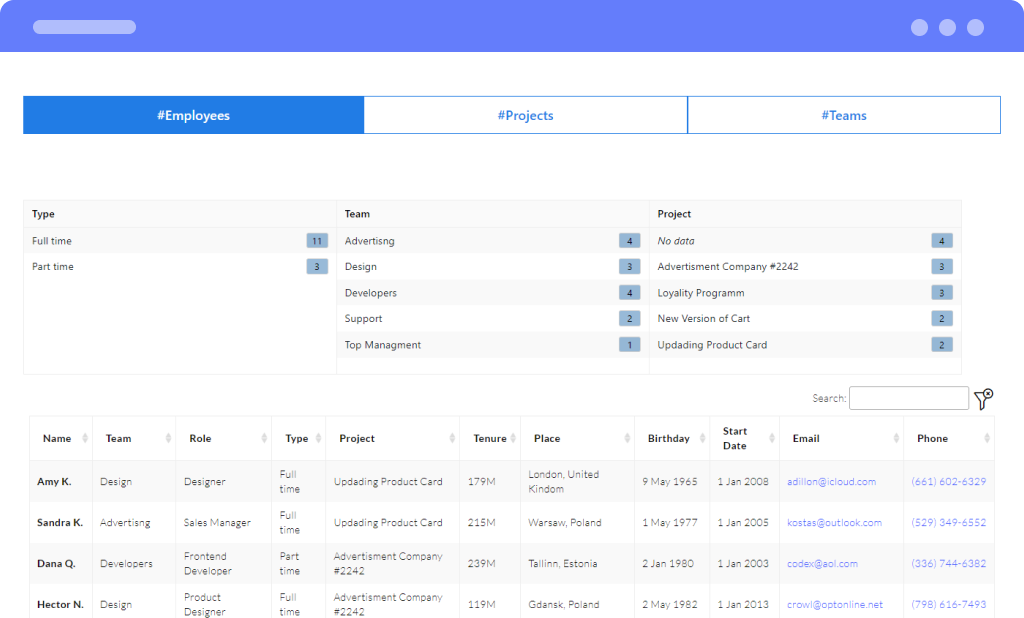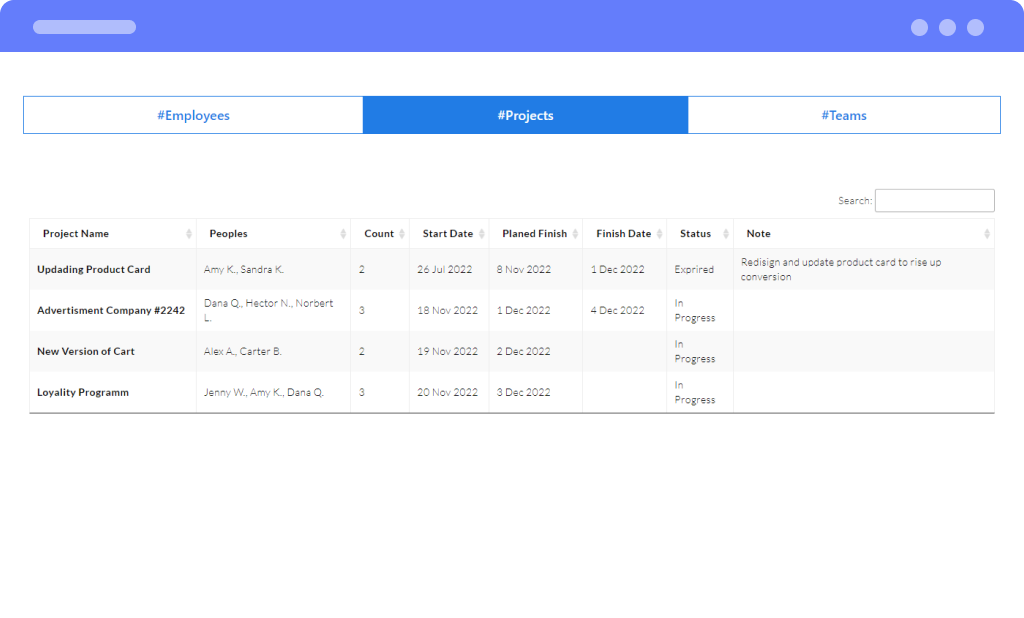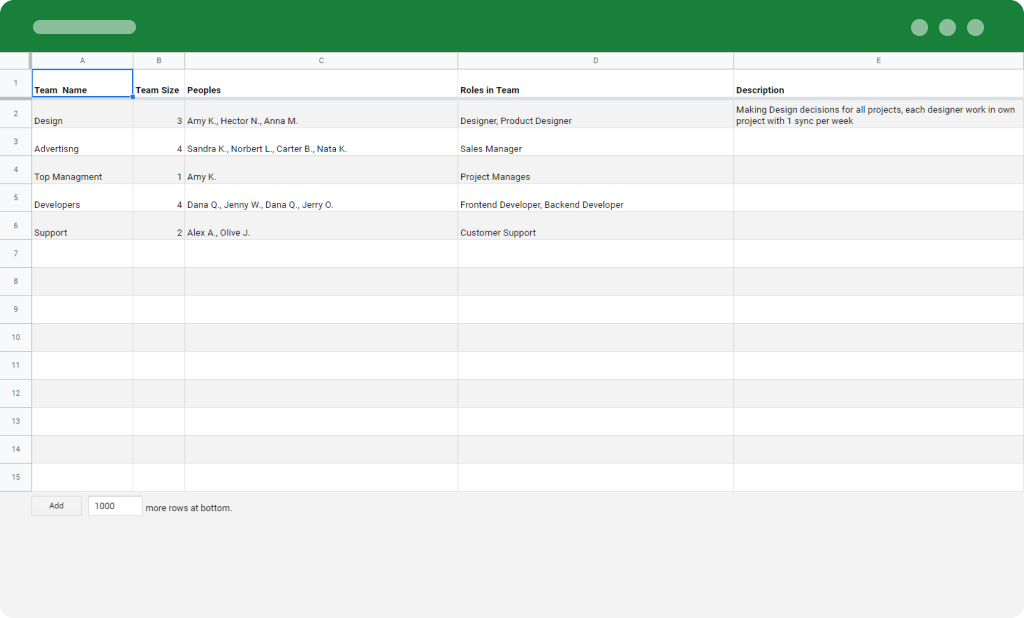 Control the Data
Use Google Spreadsheets to keep data up to date. Get beautiful website in seconds.
Add Password
Protect your company data by password. Only people with a password can see pages.
Work Toghether
Share the ranges or whole spreadsheet with your co-workers, and control who has access to sensitive data.
Track All Changes
Your spreadsheet tracks every change made. You can use "Version History" to take a look at who changed what.
Good Looking Lists!
Use Websheet Editor and Site Settings to set-up the colors and style of your website.
Share Your Site
Get your website out into the world – share the link with your boss or co-worker.
Websheet'smissionis to help you easily create the website of your dreams. Explore the thousands of possibilities.