Exit Interview
Exit interviews offer valuable insights into the employee journey and provide a unique opportunity for companies to reflect on their workplace culture and ident
Present data from the Exit Interview in a beautiful way. Forget about ugly tables with unclear data.
Use this page for the presentations or send it to your supervisor.
See Spreadsheet →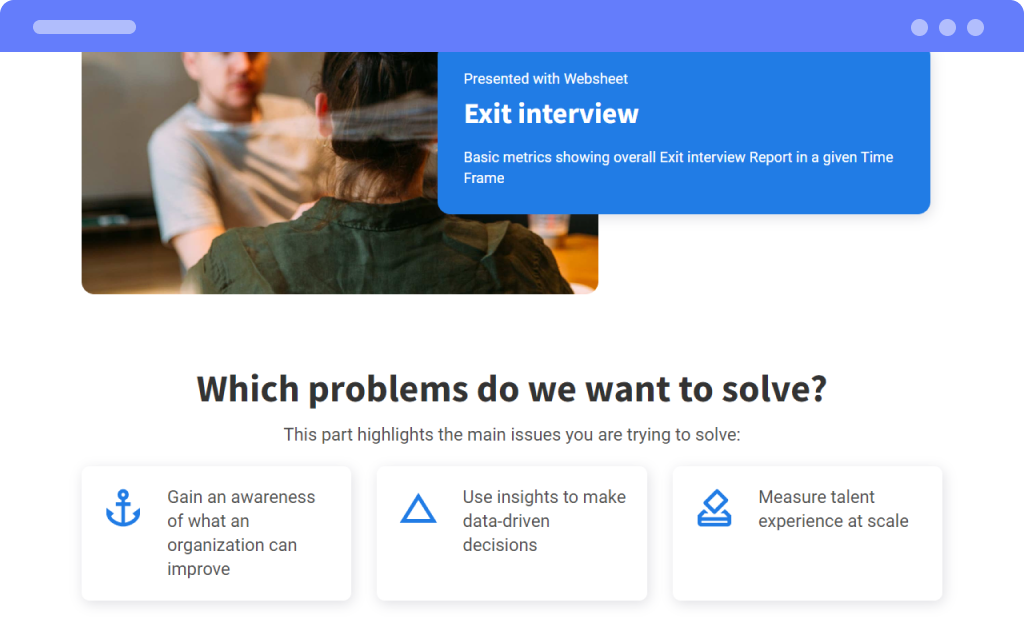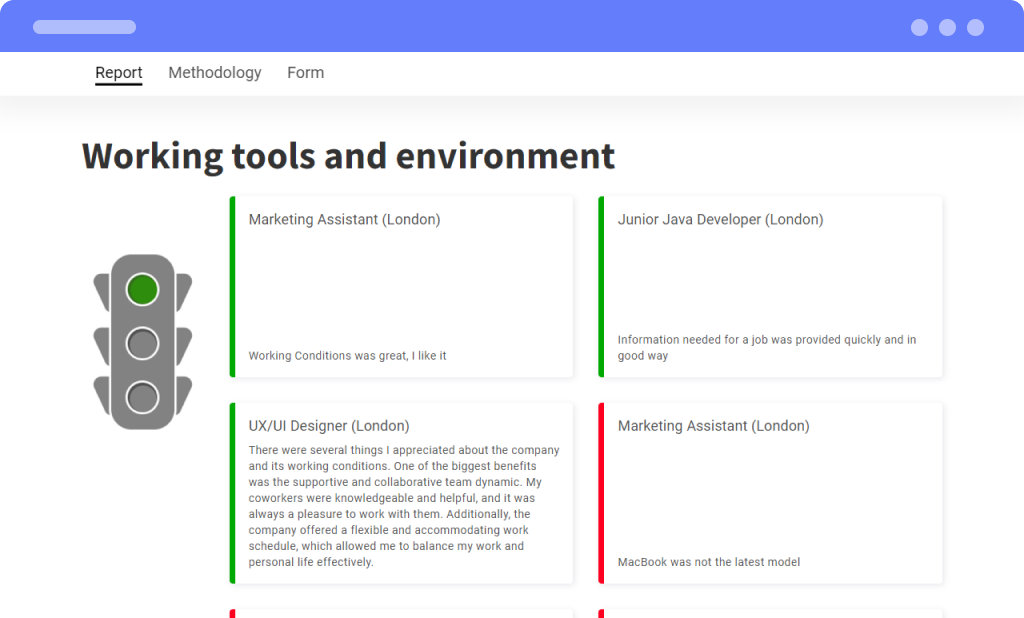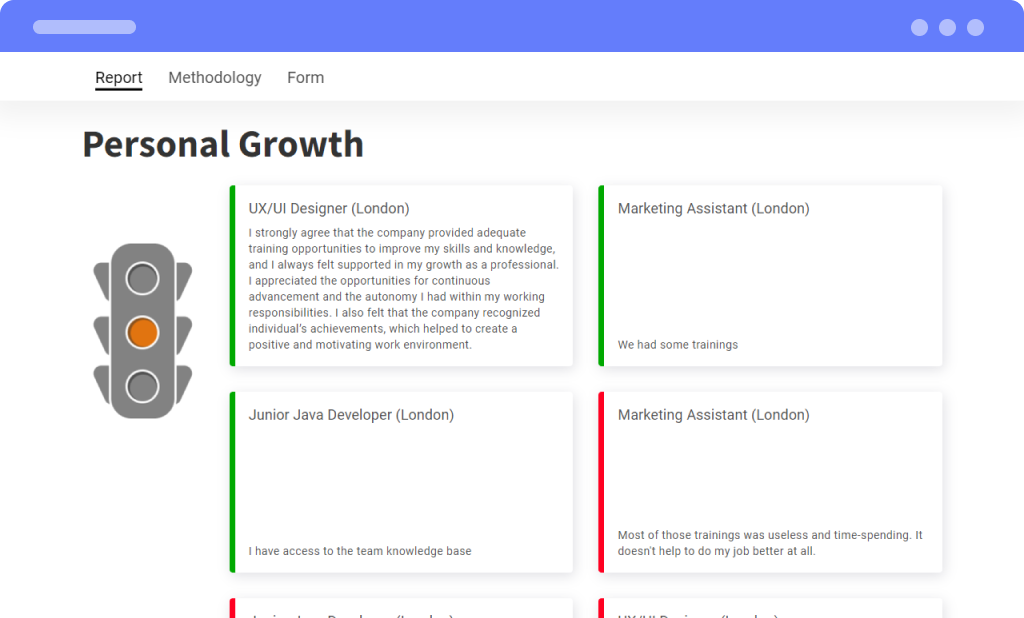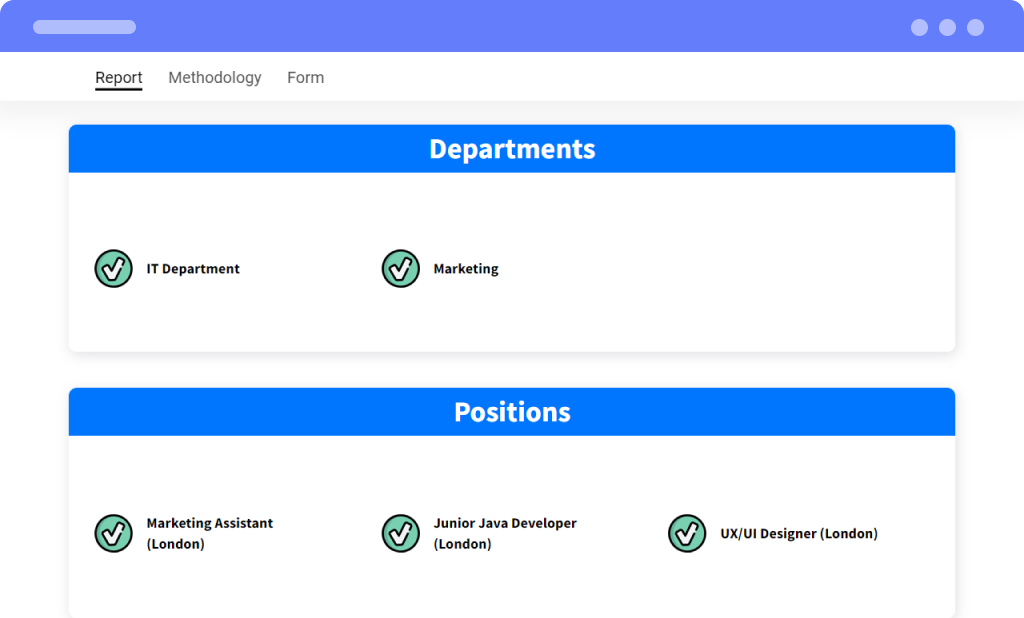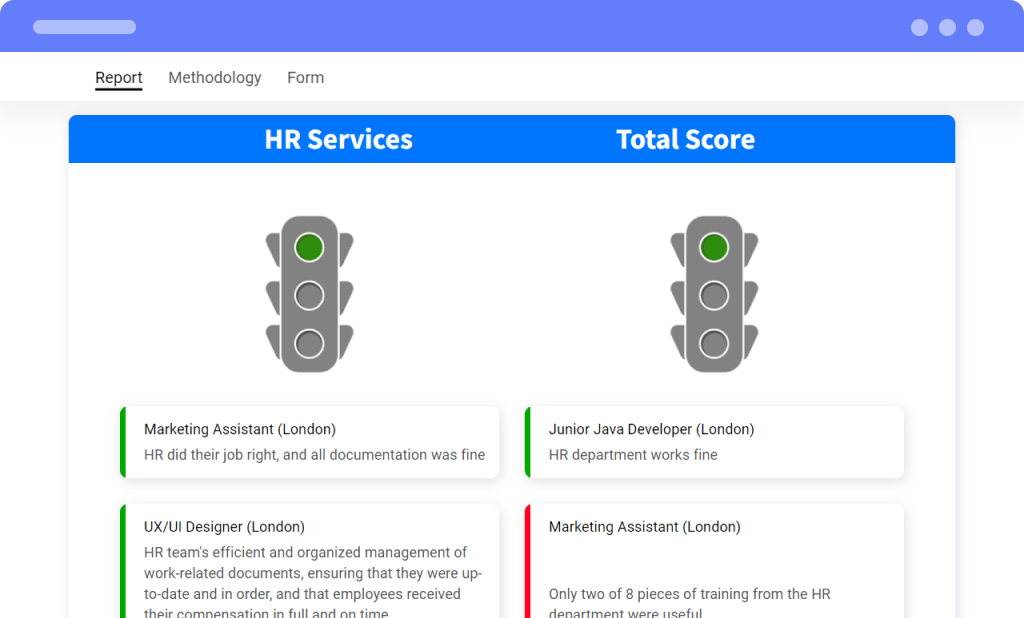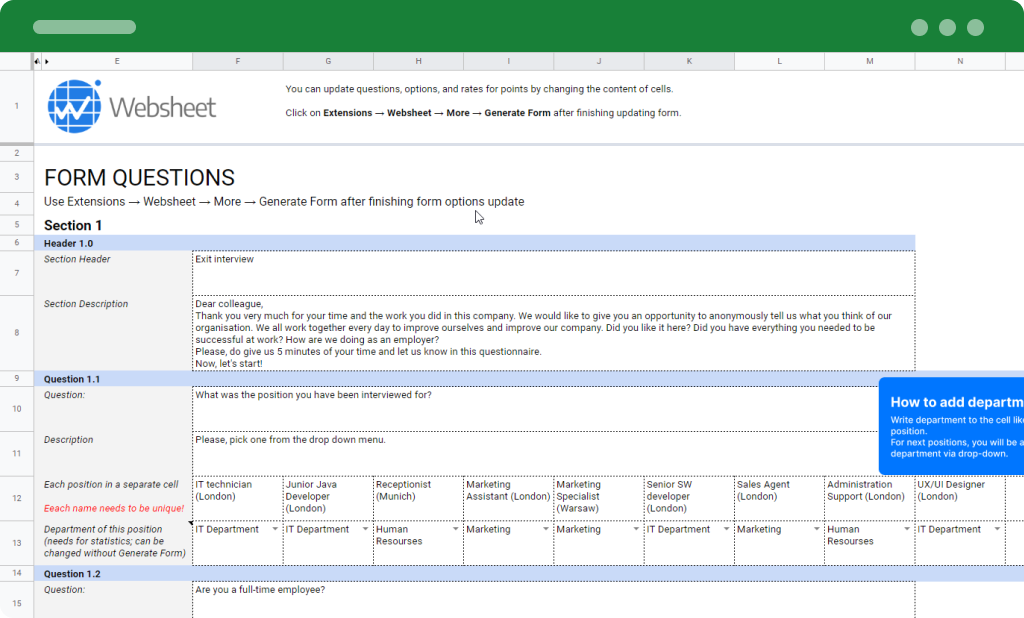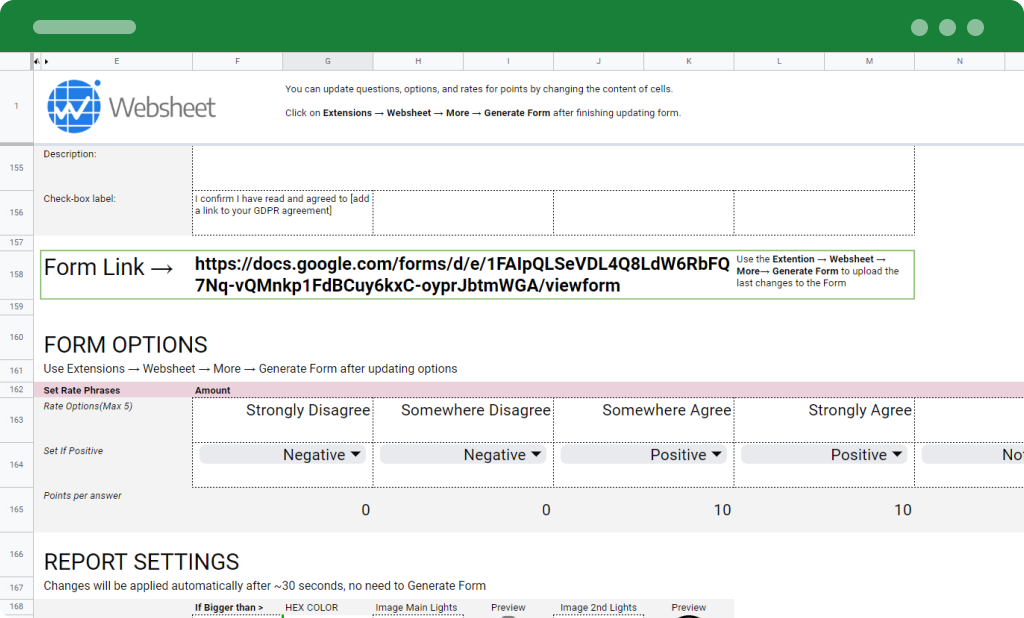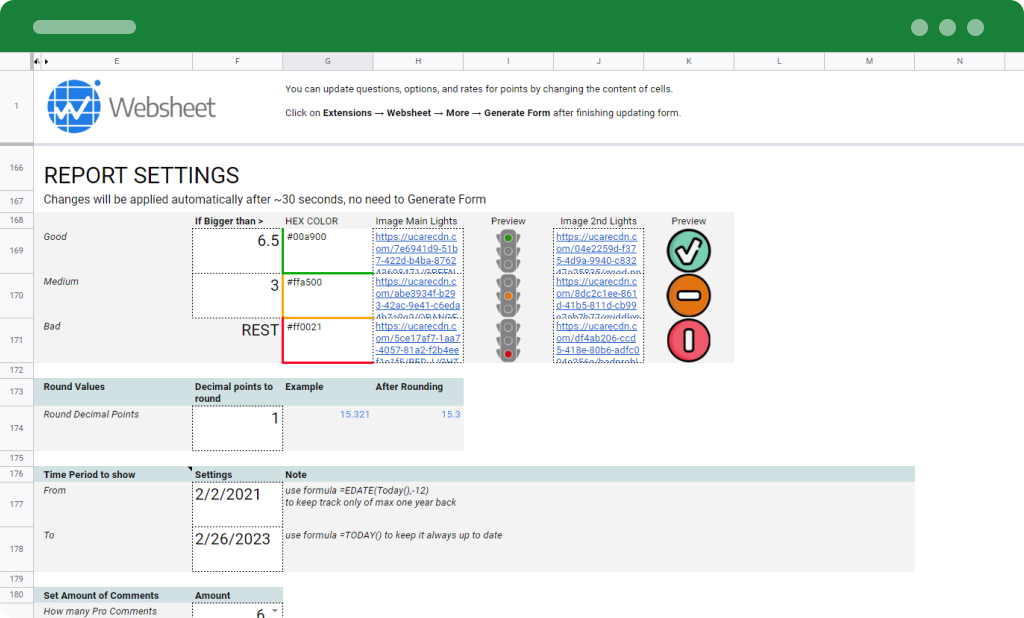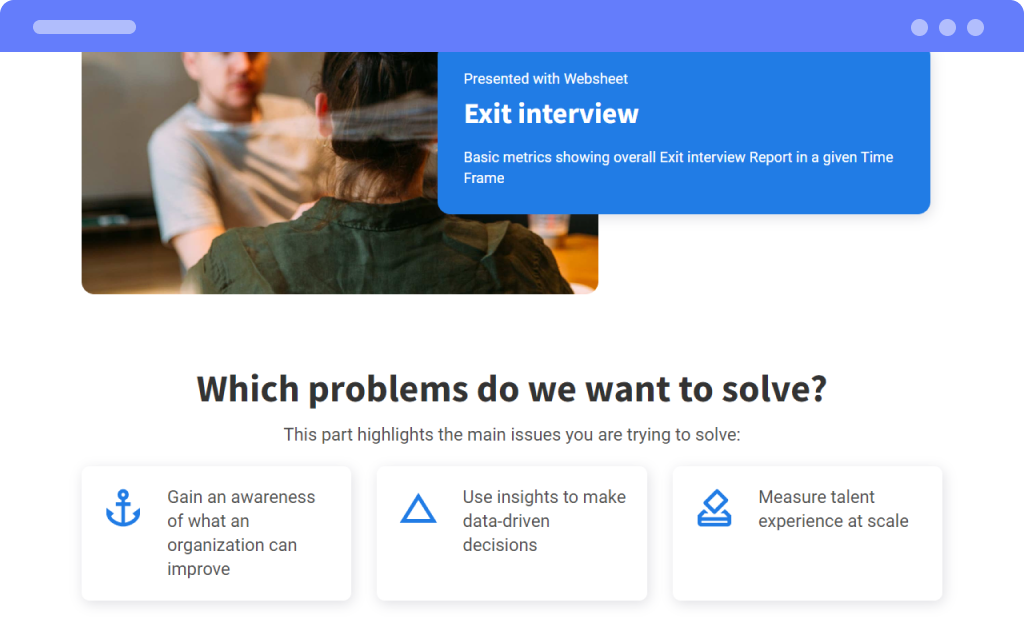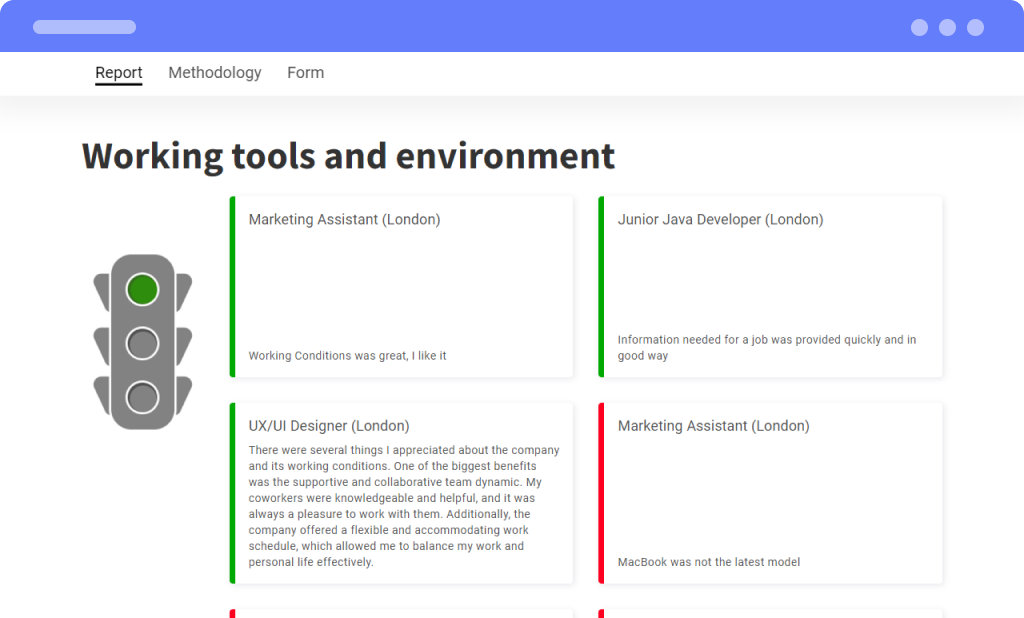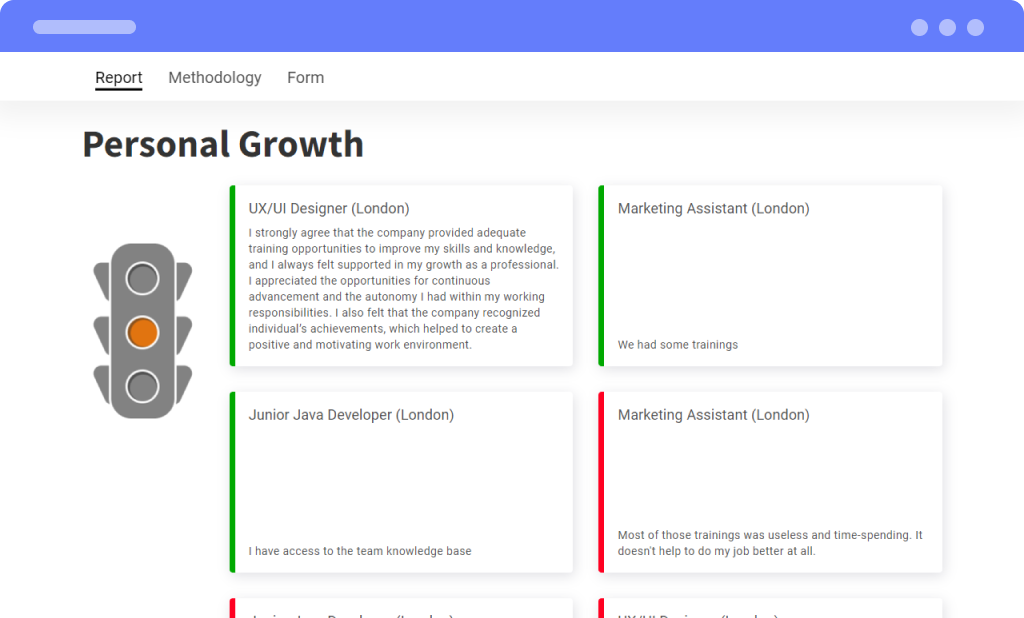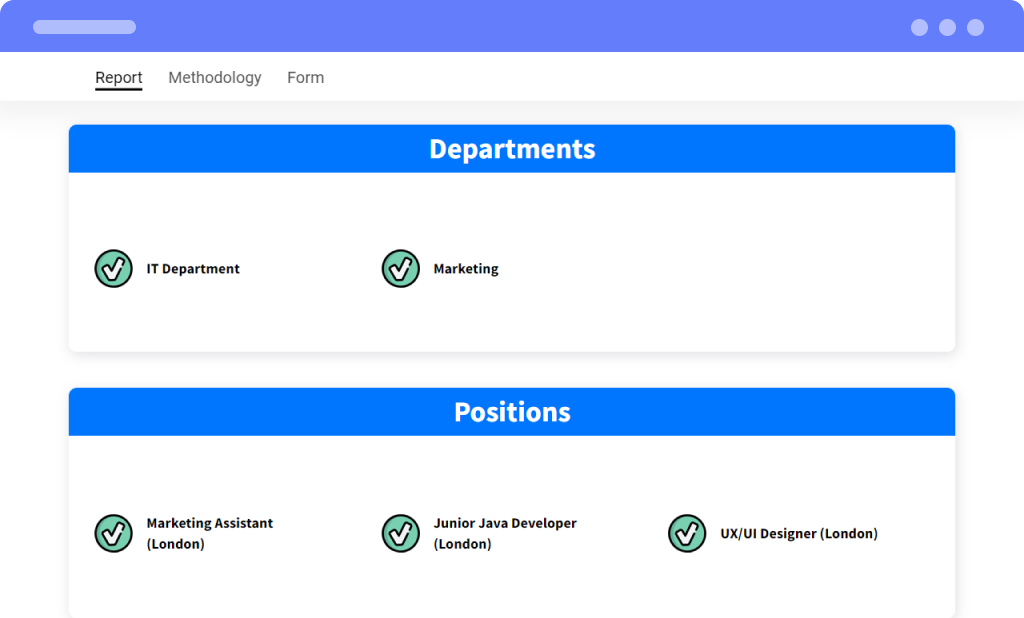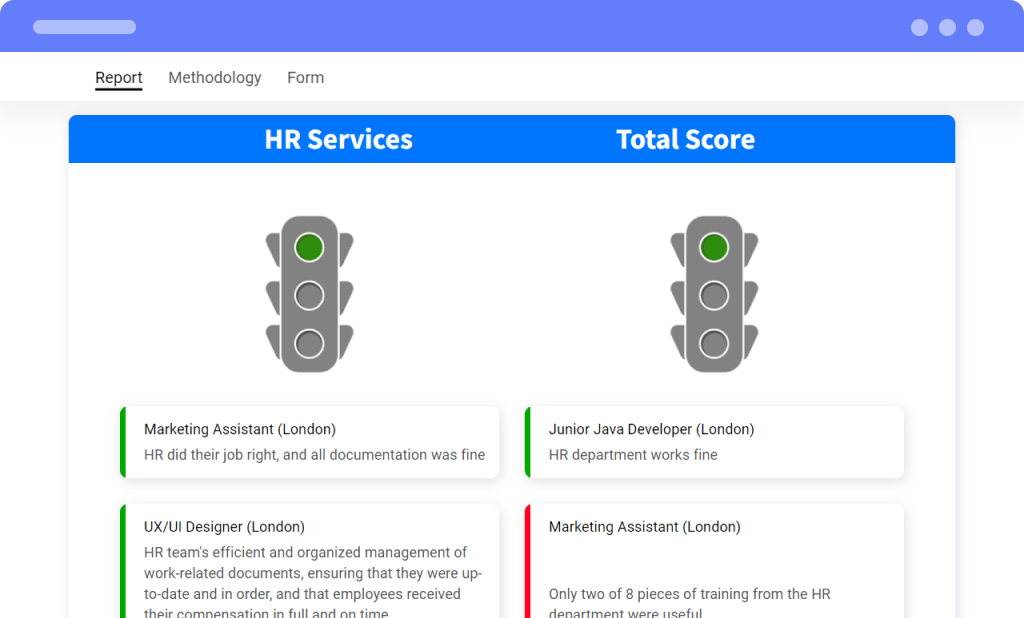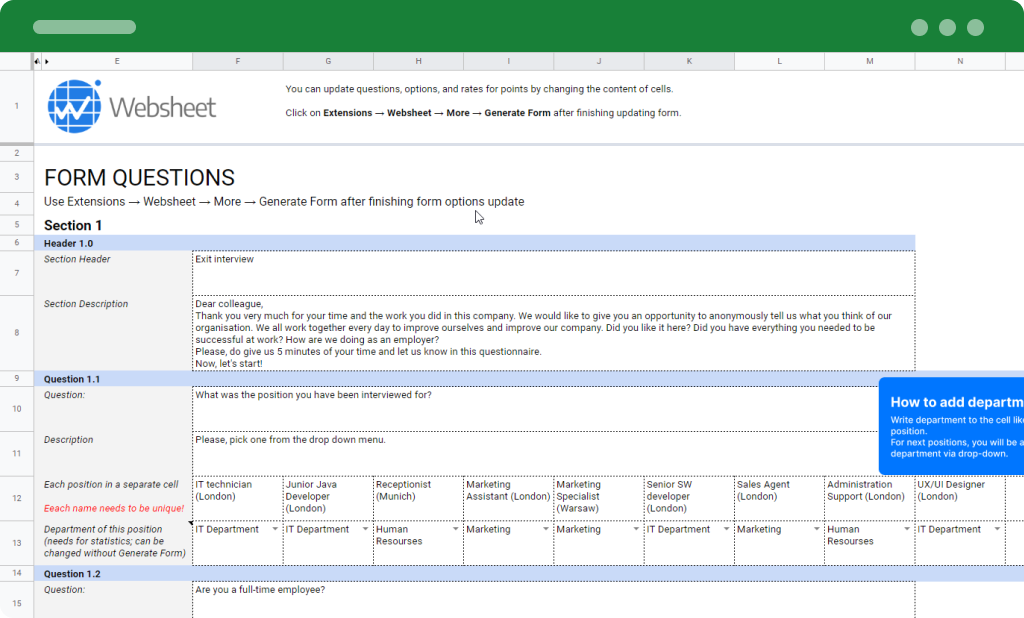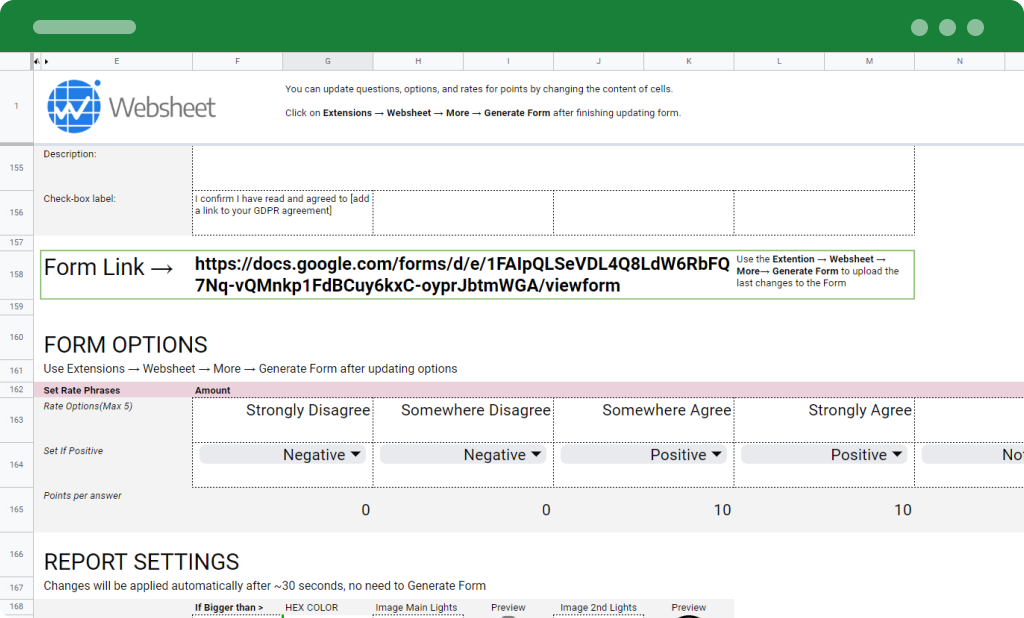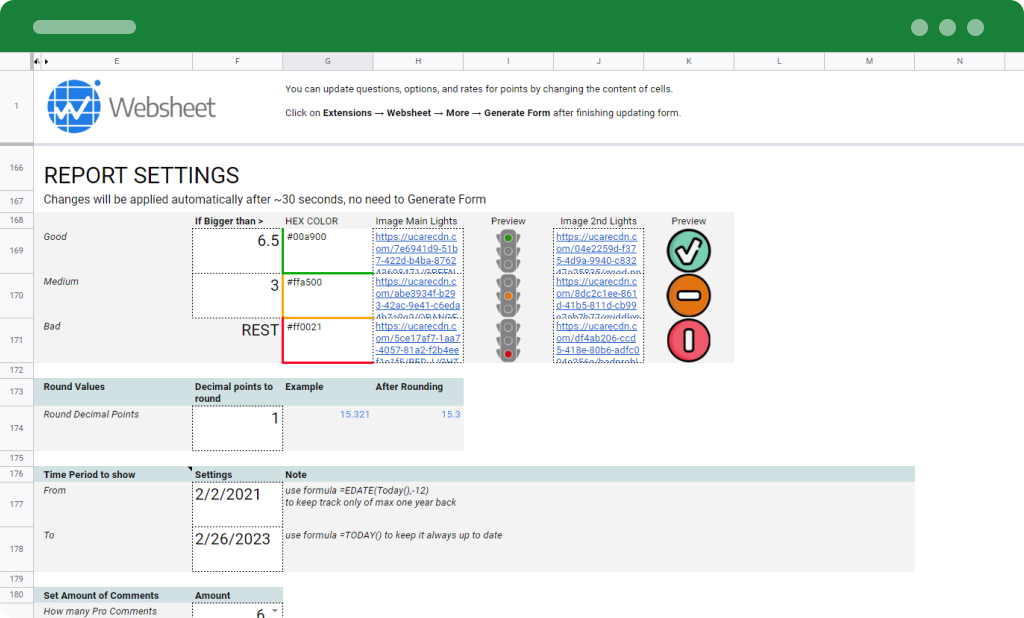 Report Settings
Set up period for the Report Webpage and another settings, keep it relevant for your company.
Form Generator
Use the Form Generator sheet to update questions of the form.
Show Presentation
Don't send them .pttx files, which one are old already after sending. Be always up to date with the Website.
Track All Changes
Your spreadsheet tracks every change made. You can use "Version History" to take a look at who changed what.
Customize Everything
Update Report Settings. Change first blocks. Update colors and fonts via Site Setting. Style it how you want.
Protect your Data
Set a password to protect your data. Only people with passwords will see the Report with sensitive data.
Websheet'smissionis to help you easily create the website of your dreams. Explore the thousands of possibilities.